The General Motors dealership on the corner of Main and Washington streets in Weymouth, Mass., is a family business.
Richard "Ricky" Smith opened the franchise in 1959. His son, Rick Smith, began working the lot in his college days and took over the dealership in 1985. Most recently, Rick Smith's own two sons, Aaron and Derek, joined their dad on the job.
Now the Smith family's 51-year history with GM may be coming to a close, as the struggling American auto giant begins to bid good-bye to hundreds of dealerships.
"There's been a lot of uncertainty, emotional distress and I can say that I am disappointed ... definitely disappointed," Smith said.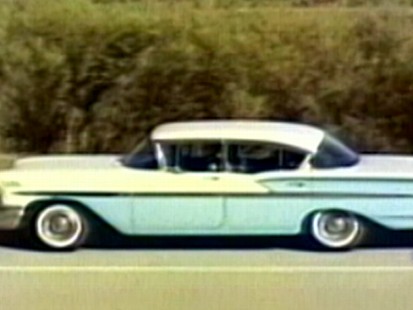 Smith is one of the 1,160 dealers who signed on for arbitration last year after GM announced in May 2009 that it would cut ties with about 2,000 underperforming dealerships nationwide. The automaker announced last week that of the dealerships that filed claims, it
could reinstate up to 661
.
The decision is "good for our customers, our dealers and GM," GM North America president Mark Reuss said in a statement last week. But lost in the happy news was the fact that hundreds of dealerships still face closure.
That apparently includes Smith.
"I didn't get a call saying I was reinstated. I received a letter, but I'm not exactly sure what it means," said Smith, who described the letter as a request by GM to sit down and have discussions.
"The letter is confusing. I assume the discussions are about us dropping the arbitration and taking a settlement or maybe it's about us possibly remaining a dealer. I don't really know," he said. "…They want discussions 'mano a mano' I guess."
A GM spokesman said dealers like Smith are still slated to lose their franchises in October, but the letter he received offers the potential of a settlement.
"If they're interested in settling they can contact our counsel and we can have a discussion with them or we can go … to arbitrate," he said.
GM Dealer Says 'I Was Shocked' by Closing
Smith said he didn't see the closure coming.
"I was shocked because we had always been a good performing dealer for them. We had just purchased a Buick franchise at their urging and then a few months later we get a letter saying they want to take away that franchise and they want me to just go away," he said.
Recently, Smith has been operating as a GM dealership without GM's help.
"They haven't been sending us any new cars but we've continued to purchase new cars from other dealers," he said. "We don't have much inventory but we are still an operating GM dealership."
Dealers, like Smith, that are on the chopping block can't order new cars from GM and can't return parts. Smith can still order new cars from other dealership, but can't carry the amount of inventory necessary to keep his business growing.
"I don't have much stock," he said. "I basically get them as I sell them."
In October, the GM sign is slated to go.
Smith added that his service and parts business has remained strong and sales of used cars now make up about 75 percent of his business. So far, he hasn't had to let go any of his 39 employees, but that hasn't kept the disappointment and distress at bay.
If the dealership is eventually shuttered, it would leave more than just a vacant lot on the corner of Main and Washington streets in this middle class suburb south of Boston. The dealership has sponsored two scholarships to graduating Weymouth high school seniors and put money into the Babe Ruth League in town.
"That would all have to go," he said, "if we go."