Are we heading for a doubleheader sports lockout next season? Advertisers have a lot riding on it and hope the answer is no.
On March 31, 1995, U.S. District Judge (now Supreme Court Justice) Sonia Sotomayar ruled in favor of Major League Baseball players and ended the longest professional sports strike in American history.
Before the strike, the average salary of an MLB player was $1.2 million (It is now $3.3 million). The strike cancelled 950 games and the postseason, including the World Series. Fans were livid, blaming both the players and the owners.
Fast forward to 2011, the NFL's collective bargaining agreement expires in March and the NBA's agreement in June. Negotiations for both are on shaky ground, making the likelihood that both sports might have a lock-out better than fair. The numbers we're talking here make the 1994 strike seem like a walk in the park.
WHAT TO KNOW
Advertisers have much to lose if we experience a doubleheader lockout next season.
The NFL, coming off its most viewed season ever, generates $3 billion in ad revenue each year, the NBA adds another $1 billion. From Nike, Reebok and other shoe companies that make up the $2.4 billion sneaker market to Anheuser Busch, whose Bud Light brand just agreed to a $1.2 billion, six-year agreement to be the official beer sponsor of the NFL; advertisers are sweating bullets while the networks are more nervous than a mare facing her first stud.
With LeBron "King" James, and a royal court that includes Dwyane Wade and Chris Bosh motoring toward a possible showdown for the NBA title against the Los Angeles Kobes and a ton of talent spread throughout the league this year TV ratings are up 30 percent. Similarly, the NFL season has had enough parity and excitement to increase ratings as well. This has been great for shoe companies, who pretty much use the NBA as a backdrop for introducing each year's new crop of endorsers and for highlighting the endorsing superstars and their major shoe launches.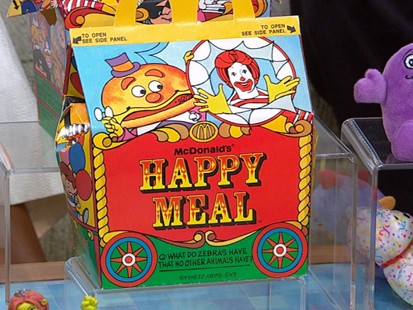 And how important is the NFL to Bud Light? Have you ever watched the Super Bowl? Last year Bud Light aired five TV commercials during Super Bowl XLIV, when a 30-second commercial went for $3 million on average. And let's not forget the Bud Light Bowl and all of the in store merchandising and promotional activity that goes into a Super Bowl for BL.
But now all of that is at risk as the owners seek to cut player costs. Both the NBA and NFL give players roughly 60 percent of the revenue, and both leagues are claiming losses although neither opens their books for scrutiny. As might be expected, the players and their representatives aren't buying it.
NFL, NBA Lockouts on the Way?
So, in the event of a double header lockout, what would happen? Advertisers insist they will renegotiate the contracts and find other places to put their ad dollars.
The networks will try to fill the programming schedules with other sports like NASCAR, hockey and soccer. Arena Football and wrestling are also hopeful they would get additional exposure in the event of a double lockout.
During the '90s, the NHL, NFL, NBA and MLB all had strikes. The NFL flourished during this period, and now, if it were based solely on viewership and revenue, football would be considered our national pastime.
Interestingly enough Nike, although a major advertiser, is not an official sponsor of the NBA. Official sponsors include companies like American Express, Toyota, T-Mobile and Sprite. Official NFL sponsors include Coke, GM, Anheuser-Busch, Coors and Fed-Ex.
All of these companies are very large and have marketing plans and media schedules that don't rely on basketball or football alone.
But with all that money on the line, football and basketball broadcasts are still pretty important for the companies I've mentioned, and I'm sure they -- as well as the fans -- have their fingers crossed that come next season when they turn their flat screens on, someone will be dunking a basketball or dancing in the end zone.