Next week the Obama administration official in charge of setting pay at five bailed-out companies is expected to issue his new rulings for this year's compensation packages.
Ken Feinberg, the Treasury Department's special master for executive compensation, is set to unveil his decisions on the 2010 pay packages for the top 25 highest-paid employees at five companies receiving "exceptional" help from taxpayers: AIG, General Motors, GMAC, Chrysler, and Chrysler Financial.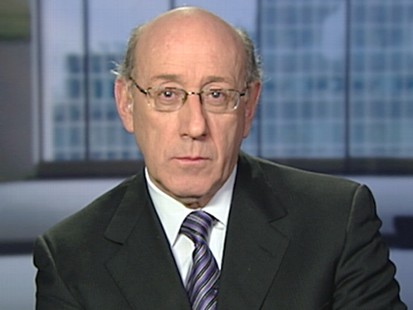 Feinberg is likely to limit this year's base cash salaries for three employees in
AIG's Financial Products unit
to under $200,000, a person familiar with the matter told ABC News. The move would freeze the 2010 base cash salaries for the three AIG Financial Products employees at last year's levels after the employees earlier this year accepted retention payments, the source said.
This would mark the second year in a row that Feinberg has made such a ruling after the Financial Products unit played a pivotal role in AIG's downfall by making massive, risky and losing bets.
In recent weeks Feinberg has also insisted that the insurance giant fulfill its pledge to return $45 million in payments from last year. AIG was able to keep its promise in part by cutting payments to former employees, the source said.
Neither Feinberg nor AIG had any comment.
Next week Feinberg is also set to keep GMAC boss Michael Carpenter from receiving any cash pay for 2010 and will limit base cash salaries for the lender's top 25 employees to $500,000 or less, the source said. Taxpayers now have a 56 percent stake in GMAC after the company received a $16.3 billion bailout in three installments, but the lender has continued to struggle.
Last week the Congressional Oversight Panel said in a report that GMAC had yet to "lay out a clear path to viability or a strategy for fully repaying taxpayers."
"More than a year has elapsed since the government first bailed out GMAC, and it is long past time for taxpayers to have a clear view of the road ahead," the panel said.
Feinberg was appointed by President Obama in the summer of 2009 to oversee pay at companies that received huge amounts in taxpayer help. Some companies that originally fell under Feinberg's supervision -- such as Bank of America and Citigroup -- are no longer subject to his rulings since they have repaid taxpayer funds.
In an interview with ABC News in December, Feinberg said the negotiations with the companies have gone smoothly.
"The negotiations with these companies have been very cordial, very constructive," he said. "There's been some disagreements but I think there's general acceptance that the process has worked out very well."
However, Feinberg has also repeatedly cited a "divide" between Wall Street's views on compensation and Main Street's.
Last October, in his first round of rulings on 2009 pay, Feinberg cut the annual salaries for the top 25 highest-paid employees at AIG, GM, GMAC, Chrysler, Chrysler Financial, Citigroup, and Bank of America by an average of 90 percent from 2008 levels.
Overall Feinberg slashed total compensation for the executives – including yearly bonuses and retirement pay – by an average of 50 percent. He ruled that any executive who wanted more than $25,000 in perks such as private planes or country club memberships had to first obtain government permission.
Some companies saw their pay decline more than others. Total direct compensation at GMAC was cut by $413 million. Citigroup's total direct compensation dropped $272 million and its cash compensation fall by $244 million, a decrease of 96 percent.
Critics in the financial industry have argued that the pay restrictions inhibit the companies from hiring and retaining top talent in a high-paying, competitive industry. A handful of AIG employees later quit over Feinberg's pay cuts.