It's a mode of commuting that is being called the "most Boulder thing ever" -- going with the flow on an inner tube.
Wearing business suits and helmets, about three dozen first-time and experienced tubers floated in inflatable tubes in Boulder Creek today for the seventh annual Tube to Work Day.
There were about twice the number of people who tubed on the creek compared to last year, the Denver Post reported. The event started when two friends tubed to work on the creek in 2008, the Post reported.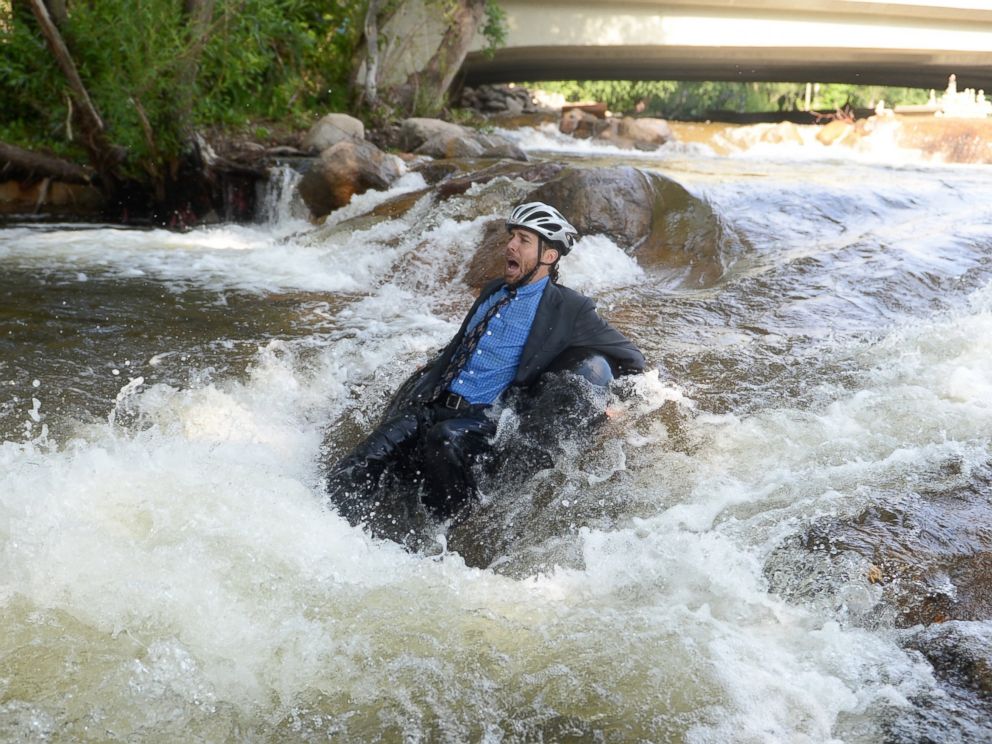 Atlantic City Casino Revenue, Minus Closure, Rises