In his quest for authenticity, filmmaker Lee Daniels has been known to strip his stars of their vanity, rendering them nearly unrecognizable.
In "Monster's Ball," which Daniels produced, Halle Berry's unglamorous turn as a widow who falls in love with the racist prison guard who executes her husband, earned her an Academy Award.
Watching Daniels' latest film, "Precious: Based on the Novel 'Push' by Sapphire," which opens next Friday, audiences will have a hard time recognizing some of the film's stars, comedian Mo'Nique, pop star Mariah Carey and rocker Lenny Kravitz, who play roles far removed from their glitzy Hollywood personas.
"Somebody who does makeup for me said this is a Mariah Carey nightmare. 'You have everything that you hate going on right now,'" Carey told reporters at the Toronto Film Festival. "But it was cool because a lot of people say they don't recognize me in the film. They don't know it's me and, to me, that was a great gift that (Daniels) gave me to be able to really go that far away from who I am."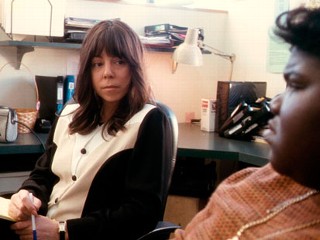 Like Berry, Carey, Mo'Nique and Kravitz are winning kudos for their performances, and there's even talk of an Oscar nomination for Carey and Mo'Nique.
The real star of "Precious" is newcomer Gabourey Sidibe, who plays the title role Claireece "Precious" Jones, an obese illiterate Harlem teen who is abused by her mother Mary (Mo'Nique) and raped by her father, who has impregnated her for the second time.
Precious has been "abused both by her mother and her father and kept down for most of her life. She's struggling to learn how to read. She's struggling to take control of her children and she's struggling to have a real life," Sidibe told Peter Travers, host of ABC News Now's "Popcorn."
Sidibe's own life -- born in Brooklyn, raised in Harlem by an R&B singing mother -- couldn't be farther from that of her character.
"When I was looking for Precious, I interviewed 400 girls," Daniels told Travers. "I saw Gabby's audition tape and she starts talking like this white girl from California."
Despite her nightmare existence, Precious fantasizes about a different life and is offered the chance at one when she meets alternative school teacher Ms. Rain (Paula Patton), a social worker (Carey) and delivery room nurse John (Kravitz).
In the end, the film is about "hope, a belief in yourself," Daniels explained to Travers. "If Precious can triumph over all these adversities then I can. We all have 'Precious' moments."
Precious, said Sidibe, "is not a Hollywood creature. She's a real person. We're all a part of her. I recognized her. I recognized her in my friend, in my family, in people we don't want to be friends with."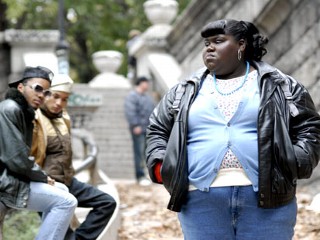 Two influential backers of the film, Oprah Winfrey and Tyler Perry, both of whom were abused as children, recognized Precious in themselves and signed on as executive producers.
"I watched all the things that Precious, a 16-year-old girl in the film, went through. I watched her mother be unusually cruel to her and I realized at that moment that a large part of my childhood had just played out before my eyes," Perry, producer of such hit films as "Madea's Family Reunion," wrote on his Web site. "It hit me so hard, I sat there in tears realizing that somehow, by the grace of God, I made it through."