The Comeback: Mocking himself as host of "Saturday Night Live," comedic roles in "Wayne's World" and "Austin Powers," and his comeback role in television's "West Wing" followed by "Brothers and Sisters."
Quote: "I saw People magazine had a list of the top 10 teen idols of all time, and I'm on that list with Elvis, with James Dean, Michael Jackson. I mean, I have to say I'm proud of that. It's cool."
Demi Moore
Brat Pack Cred: Played party girl Jules in "St. Elmo's Fire" and in real life was Estevez's girlfriend.
The 90s: Moore was actually more successful in the 90s. Playing alongside Patrick Swayze in "Ghost" launched her as a global superstar. She also starred in "A Few Good Men" and "Indecent Proposal" and became the first actress to be paid $10 million for a movie.
Demi now: By the late '90s, Moore had fallen off the map, perhaps while taking care of her three daughters with actor Bruce Willis. In 2003, she made a big-screen comeback in "Charlie's Angels," but has not had a big hit since. These days, she's probably best known as Ashton Kutcher's wife.
Emilio Estevez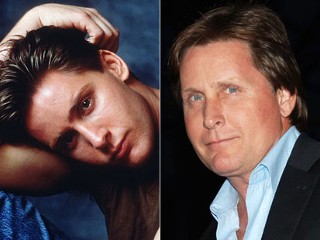 Brat Pack Cred: Starred in "The Outsiders" with Lowe before being cast in "The Breakfast Club" and "St. Elmo's Fire."
Surviving the '90s: Estevez had more longevity than some, with the "Young Guns" films and a critical role in the first "Mission Impossible." But it was his turn toward directing that allowed Estevez to move beyond the Brat Pack. Starting with "Wisdom," which he directed in 1986, making him one of the youngest Hollywood stars to direct, to his more recent "Bobby," about the assassination of Robert Kennedy, Estevez has received acclaim for his directing.
Ally Sheedy: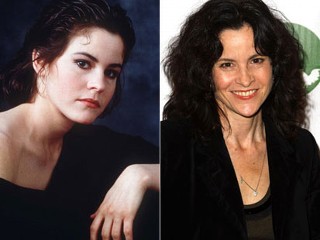 Brat Pack Cred: The loveable freak Allison in "The Breakfast Club" and Judd Nelson's yuppie girlfriend who wants a career before marriage and children in "St Elmo's Fire."
The '90s: Sheedy virtually disappeared from the big screen in the 1990s, landing mostly television roles. But her role as a drug-addicted photographer who falls in love with another woman in 1998 independent film "High Art" won her rave reviews.
Brat Pack Reunion: In 2003, she was a guest star on Hall's show "The Dead Zone."
Quote: "The term 'Brat Pack' is so condescending."
Andrew McCarthy:
Brat Pack Cred: McCarthy starred in "Class" beside Lowe and "Pretty in Pink" with Ringwald and cemented his place in the Pack with "St. Elmo's Fire." He continued on to other '80s hits, "Less Than Zero" and "Weekend at Bernie's." But his career took a dive in the '90s.
In 2000s: McCarthy has made guest appearances on several television series but probably his biggest role of the decade was as the lead Dr. Hook in the Stephen King-adapted miniseries "Kingdom Hospital."
Quote: "I have to accept the fact that these films (of the '80s) have had a fantastic effect on people, and to deny that doesn't make any sense until I do something that has the same cultural and social impact of those movies. That's just the way it is."
Judd Nelson
Brat Pack Cred: Nelson starred as the criminal of "The Breakfast Club" and the ambitious yuppie in "St. Elmo's Fire." After these successes, though, his career failed to take off as expected.
The '90s: His only real big screen hit was playing an undercover cop in 1991's "New Jack City." In 1996 he was cast as Brooke Shields' boss in the hit sitcom "Suddenly Susan."
blog comments powered by

Daniel Reinhardt/dpa/AP Photo

Jason DeCrow/AP Photo

Meteorologist Patrick Crawford KCEN/Facebook

Paramount/Getty Images

Courtesy Cincinnati Zoo