Katy Perry didn't waste much time responding to Miley Cyrus' tweet about her ex John Mayer and where his "tongue" has been.
Interested in
?
Add as an interest to stay up to date on the latest news, video, and analysis from ABC News.
"@MileyCyrus Oooo gurrrl I'm gonna give you the BIGGEST spanking when I see you in the UK bb!" Perry tweeted yesterday.
This came after Cyrus had tweeted: "Girl if ur worried abt where tongues have been good thing ur ex boo is ur EX BOO cause we ALL know where THAT [tongue has] been."
Cyrus was almost certainly talking about John Mayer. It was reported last week that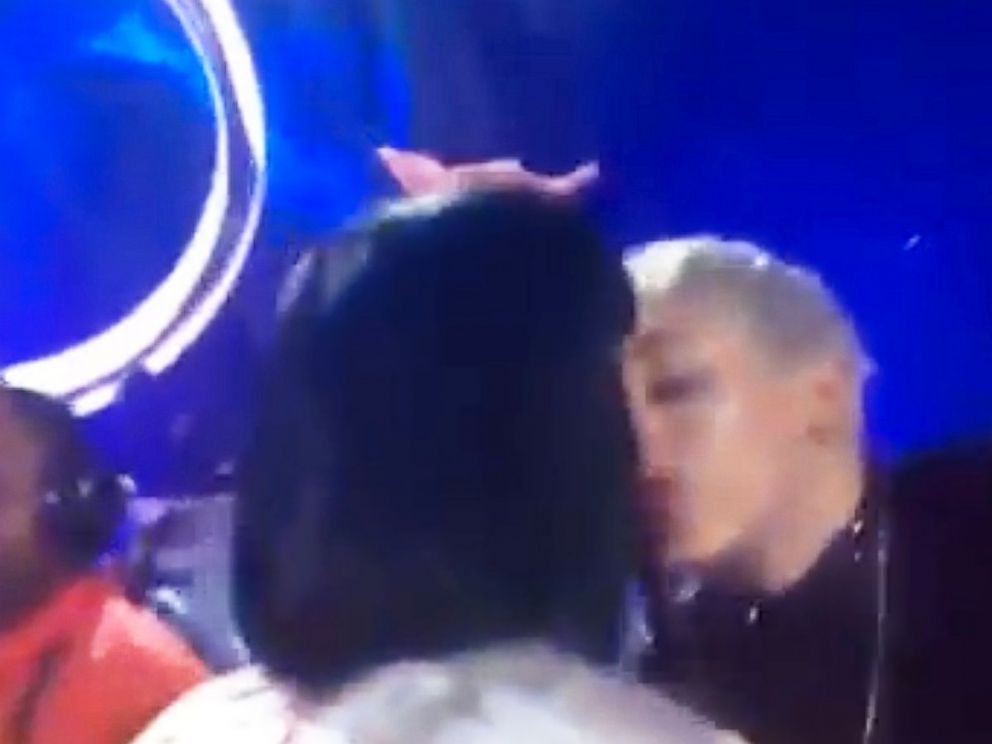 http://abcnews.go.com/Entertainment/signs-john-mayer-katy-perry-split/story?id=22686621 >Perry and Mayer had broken up.
Read: Why Katy Perry Rebuffed Miley Cyrus' Make-Out Attempt
The back-and-forth started a few days ago when Katy Perry explained to Australian morning show "Sunrise" why she pulled away from Miley Cyrus after she tried to make out with her at a "Bangerz" concert last month.
The reason she didn't make out with the "Wrecking Ball" singer, Perry first said: "God knows where that tongue has been. We don't know, that tongue is so infamous."
Looks like the two are still friends though, Cyrus followed up her tweet with a pretty life-like drawing of the two lip locked, captioned "Dontchyouuuu act like you didn't lurvvvvv it ? @katyperry."
And the saga continues!