Mocha-Mint Cappuccino
Give Usual Morning Joe a Kick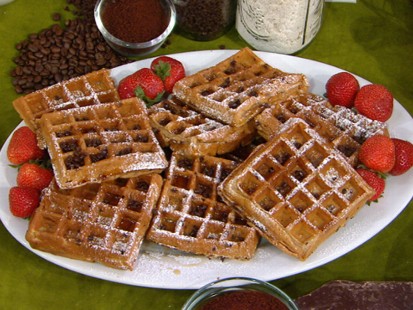 Chef Sandra Lee prepares five dishes with the same box of coffee.
From the kitchen of Sandra Lee
|
Ingredients
4 dark chocolate covered peppermint patties, chopped, York® (13.1 grams)
4 cups water
4 packets instant coffee, Nescafe Taster's Choice™ (0.07-ounce)
Whipped topping, Reddi wip
Cooking Directions
Place chopped candy evenly in the bottom of 4 coffee cups.
In a saucepan, bring 4 cups water to a boil. Stir in coffee packets until dissolved. Pour evenly into cups, stirring to dissolve chocolate. Top with whipped topping.
Reprinted with permission by Hoffman Media, LLC.
Sandra Lee Semi-Homemade magazine, www.semihomemademag.com
Other Recipes That You Might Like