Slow Cooker Surprise: Pumpkin Spice Latte
Who Knew You Could Make Latte in A Slow Cooker?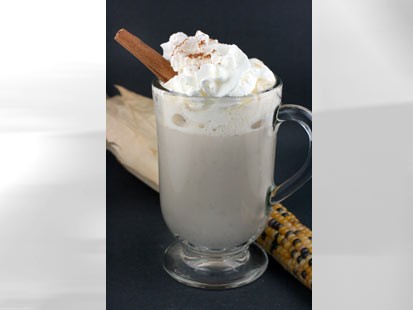 From the kitchen of Stephanie O'Dea
|
"The recipe really does taste like the real thing, except it doesn't leave a fluorescent orange stain when you dribble it down your sweater. I also learned that coffee-house pumpkin lattes may contain gluten, which is another reason to make them yourself!"
-Stephanie O'Dea
Ingredients
1/2 cup brewed espresso or3/4 cup strong coffee
2 cups milk (preferably 1 percent)
2 tablespoons canned puréed pumpkin
1/2 teaspoon pumpkin pie spice
(or: 1/4 teaspoon ground cinnamon, 1/8 teaspoon cloves, 1/8 teaspoon nutmeg, tiny pinch of ginger)
2 tablespoons sugar
2 tablespoons vanilla extract
whipped cream (optional)
Cooking Directions
Use a 2-quart slow cooker.
Add coffee/espresso and milk to the stoneware.
Whisk in pumpkin, spices, sugar, and vanilla.
Cover and cook on high for 2 hours.
Whisk again. Ladle into mugs, and garnish with whipped cream and additional cinnamon. Add a cinnamon stick for a fanciful effect.
Courtesy of Stephanie O'Dea, author of "Make It Fast, Cook It Slow: The Big Book of Everyday Slow Cooking."
Other Recipes That You Might Like