Fresh Peach Pie
Great-Great-Grandmother Viola Rindels Spreads a Little Sweetness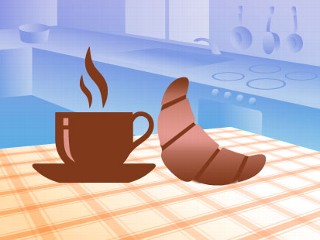 From the kitchen of Viola Rindels
|
After she was diagnosed with terminal lymphoma, great-great-grandmother Viola Rindels fulfilled her lifelong dream to go skydiving.
Doctors only gave her months to live, but Rindels has outlasted those predictions. And she's not done. When she dropped by "Good Morning America," she brought her signature pies with her.
Ingredients
3 eggs
1 cup sugar
1/2 tsp baking powder
12 soda crackers, finely crushed
1/2 cup pecans, chopped
1 tsp vanilla
peaches
Cooking Directions
Beat eggs at room temperature until stiff. Beat in sugarand baking powder. Add crushed soda crackers.
Pile mixture into the center of a buttered pie tin. Bake at 350 degrees for 30 minutes. Turn off oven, open oven door and leave pie crust in the open oven for a few minutes.
Crust should fall and form onto the sides of pie tin. Let the crust cool, then add fresh fruit. Top with real whipped cream sweetened with vanilla and sugar to taste.
Yield 1 pie.
Other Recipes That You Might Like