Viola Rindels' Fresh Pie Crust
Great-Great-Grandmother Viola Rindels Spreads a Little Sweetness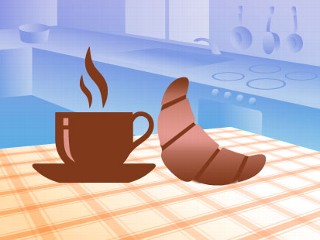 From the kitchen of Viola Rindels
|
After she was diagnosed with terminal lymphoma, great-great-grandmother Viola Rindels fulfilled her lifelong dream to go skydiving.
Doctors only gave her months to live, but Rindels has outlasted those predictions. And she's not done. When she dropped by "Good Morning America," she brought her signature pies with her.
Ingredients
3 cups flour
1 1/4 cups shortening
1 tsp salt
1 egg
5 tbs water
1 tbs vinegar
Cooking Directions
Combine egg, water and vinegar. Add liquid to flour mixture all at once. Mix well and turn out on floured board. Divide into four equal parts. Shape and roll out.
Bake 475 degrees for 8 to 10 minutes.
Yield: 2 double crusts or 4 single crusts
Other Recipes That You Might Like