Viola Rindels' Cream Pies
Great-Great-Grandmother Viola Rindels Spreads a Little Sweetness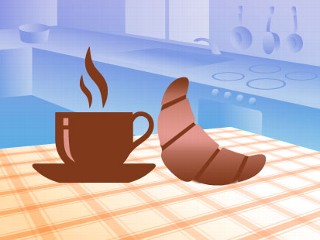 From the kitchen of Viola Rindels
|
After she was diagnosed with terminal lymphoma, great-great-grandmother Viola Rindels fulfilled her lifelong dream to go skydiving.
Doctors only gave her months to live, but Rindels has outlasted those predictions. And she's not done. When she dropped by "Good Morning America," she brought her signature pies with her.
Ingredients
2 1/3 cups milk
3/4 cups sugar
1 1/3 tbs margarine
2 eggs
1/3 cups water
4 tbs corn starch
1/4 tbs salt
Types of Cream Pie:
1. Chocolate - 1 oz per pie (unsweetened chocolate)
2. Banana cream - banana flavoring and 1 banana
3. Coconut - 1/2 cup coconut and flavoring
4. Peanut Butter - 1/2 cup peanut butter per pie (pudding needs to be hot)
5. German Chocolate - 1 oz chocolate and 1/4 walnuts and 1/2 cup coconut
6. Chocolate Peanut Butter - chocolate pudding on bottom, peanut butter on top
7. Black Bottoms - chocolate pudding and vanilla pudding with rum flavoring (chocolate on bottom)
Cooking Directions
Put milk in pan, sprinkle sugar over milk and do not stir. Cook on high until it boils.
Combine eggs, water, corn starch and salt. Stir well and let set while milk comes to a boil. Stir and add to boiled milk. Remove from heat and cool. Let set several hours or overnight.
Beat with mixer. Add required ingredients (see above). Put in baked pie shell.
Yield: 1 pie
Other Recipes That You Might Like