Fresh Corn Fritters with Maple Syrup
GMA gets a taste of local flavor on the Whistle-Stop Tour with this recipe from Gustavus, Ohio.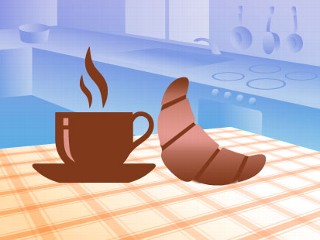 From the kitchen of Red Basket Farm
|
"Good Morning America" dropped by Gustavus, Ohio, as part of its Whistle-Stop Tour during the 2008 presidental election and got a taste of the local flavor in this swing state. You can too by trying out this recipe in your own kitchen.
Ingredients
1 cup all purpose flour
1 teaspoon baking powder
1/2 teaspoon salt
2 tablespoons sugar
1 egg
1/3 cup milk
1 tablespoon oil
1-2/3 cups fresh-cut sweet corn
Oil for frying
Cooking Directions
Sift flour, measure next 3 ingredients. Beat egg, add milk and oil, then flour mixture and beat with spoon until smooth. Fold in corn. Let stand 5-10 minutes while heating oil.
Fry at 360 deg F (or med high heat on stove).
Great with fresh maple syrup.
Other Recipes That You Might Like