Vermont Buttermilk Pancakes
Light & Fluffy Pancakes With Vermont Maple Syrup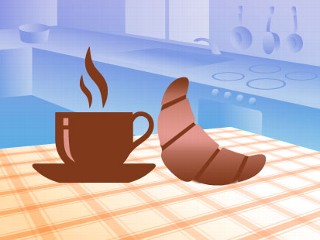 From the kitchen of Karen Pinkus
|
While Good Morning America toured Vermont for ABCNEWS' "50 States, 50 Weeks" project, the show got a taste for something special — Vermont's famous maple syrup.
Now that tree-tapping time has come in Vermont, GMA's chef, Karen Pickus, shared this special recipe for Vermont Buttermilk Pancakes and Vermont Maple Syrup.
Ingredients
1 3/4 cups all purpose flour
1/4 cup corn starch
1 Tablespoon baking powder
2 large eggs
2 Tablespoons Vermont Maple syrup
2 cups buttermilk
2 Tablespoons butter, melted
Butter for the pan
Butter for the pancakes
Plenty of your favorite Vermont Maple syrup
Cooking Directions
In a large bowl mix the flour, corn starch, and baking powder together with a wire whisk.
Melt the butter in the skillet you will be making the pancakes in.
In a medium bowl whisk the 2 eggs thoroughly, add the maple syrup, stir in the buttermilk.. Add the melted butter and combine thoroughly.
Whisk the buttermilk mixture into the dry ingredients, stir gently. Be careful not to overmix. The batter will be slightly lumpy.
Heat the skillet over medium high heat, it should have enough melted butter left in it to make the first round of panckes. The pan should just begin to smoke.
Drop the pancake batter, in 1/4 cup measured amounts, onto the hot pan. Spread the batter slightly if necessary. Flip when you see bubbles begin to form. Cook until golden brown on both sides. Place on a warm serving platter.
Add more butter to the pan if necessary. Repeat until all the batter is used.
Serve with butter and Vermont Maple syrup.
Recipe courtesy of Good Morning America Chef Karen Pickus
Other Recipes That You Might Like