5 Calorie Fruit Smoothie
Lock the Door, Lose the Weight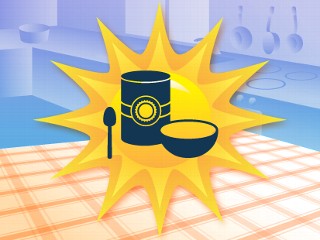 From the kitchen of Joy Bauer
|
This is a mid-day snack on the menu for Good Morning America's Lock the Door, Lose the Weight participants. The 5 Calorie Smoothie is from nutritionist, Joy Bauer and adapted from the 90/10 Weight-Loss Plan.
Ingredients
2 cups of Fruit-2-O flavored water (orange or peach flavor)
1 cup crushed ice
5 whole strawberries (fresh or frozen)
Cooking Directions
Place all ingredients into a blender and mix until smooth.
Other Recipes That You Might Like