Ruthie's Chocolate French Toast
Make an Amazing, Yet Simple Christmas Breakfast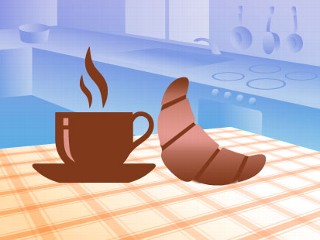 From the kitchen of Sara Moulton
|
Before you begin preparing for your incredible holiday dinner, you have to make an amazing, yet simple, Christmas breakfast.
"Good Morning America's" food editor, Sara Moulton, offers the perfect solution: Ruthie's Chocolate French Toast with Raspberry Sauce.
This recipe, which is named after Moulton's daughter, is very easy to make and you probably have most of the ingredients in your pantry.
Ingredients
French Toast
6 large eggs
2 cups whole milk
1 teaspoon vanilla extract
1 tablespoon sugar
1/2 teaspoon table salt
3 tablespoons unsalted butter
8 slices egg bread (or brioche), 1/2 inch thick
4 ounces bittersweet/semisweet chocolate
fresh mint sprigs, for garmish
1 cup Raspberry Sauce (recipe below)
Raspberry Sauce
1/2 cup fresh raspberries
1 tablespoons fresh lemon juice
1/2 to 3/4 cup confectioners' sugar
Cooking Directions
French Toast
Beat the eggs with the milk, vanilla, sugar and salt in a large shallow dish.
Working in two batches (you won't be able to make all of the toast in one skillet at one time), melt half your butter in a large nonstick skillet over medium-high heat. Or, if you prefer to work with a griddle, you can heat your griddle to medium-hot.
Dip half the bread slices in the egg mixture until just lightly soaked. Transfer the slices to the skillet and sprinkle the top of each slice with one-fourth of the chocolate. Dip the remaining bread slices in the egg mixture and place each one on top of the chocolate, so it is like a sandwich. Press gently with a spatula so that slices adhere. Turn down the heat to medium and cook, turning once, until well-browned and cooked through, 5 minutes per side.
Remove the toast from skillet and cut them in half (diagonally) and serve them on warmed plates. Spoon a small amount of the raspberry sauce around the toast and garnish with whole raspberries and a sprig of mint.
Raspberry sauce
Combine the raspberries, lemon juice, and 1/2 cup sugar in a food processor. Taste and add additional sugar if desired. Process until well blended and strain through a fine-mesh strainer.
Other Recipes That You Might Like