Peanut Butter Oatmeal
A Hearty Breakfast in a Bowl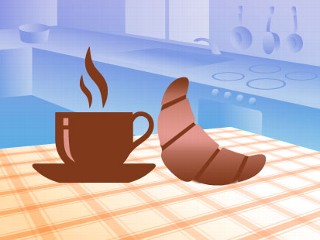 From the kitchen of book "The Peanut Butter Diet"
|
Peanut butter is one of America's favorite comfort foods and a new book says you can incorporate the tasty treat into your daily diet — and still lose weight.
The following recipe is from the book "The Peanut Butter Diet."
Per serving: 413 calories, 17 grams protein, 53 grams carbohydrates, 18 grams fat, 3 grams saturated fat, 8 grams monounsaturated fat, 2 mg cholesterol, 6 grams fiber, 221 milligrams sodium.
Ingredients
1/4 cup oats (dry old-fashioned)
1/2 cup fat-free milk
4 dried apricot halves, cut into quarters
2 Tbsp peanut butter (crunchy)
1/4 teaspoon ground cinnamon
Cooking Directions
In a microwaveable bowl, combine the oats, milk, and apricots.
Microwave on high for 3 minutes.
Stir in the peanut butter and cinnamon.
Other Recipes That You Might Like