Emeril's Pumpkin Muffins
Pumpkin Muffins with a Chocolate Glaze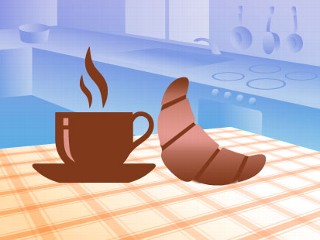 From the kitchen of Emeril Lagasse
|
Emeril Lagasse made pumpkin muffins with chocolate glaze on Good Morning America.
Ingredients
2 cups water
3/4 cup dried cranberries
2 cups all-purpose flour
1 teaspoon baking powder
1/2 teaspoon baking soda
1/2 teaspoon ground cinnamon
1/2 teaspoon ground cloves
1/4 teaspoon salt
1/4 teaspoon grated nutmeg
2 large eggs
1/2 cup light brown sugar, packed
1/2 cup whole milk
1/2 teaspoon vanilla extract
1 cup pumpkin puree (canned solid pumpkin)
4 tablespoons unsalted butter, melted
3/4 cup heavy cream
1 1/4 cups semi-sweet chocolate, chopped
Cooking Directions
Preheat the oven to 375° F. Line a 12-muffin tin with paper liners.
In a saucepan, bring the water to a boil. Place the cranberries in a medium bowl and cover with the boiling water. Let sit until plumped, 5 to 10 minutes. Drain well.
Sift flour, baking powder, baking soda, cinnamon, cloves, nutmeg, and salt into a medium bowl.
In a large mixing bowl, whisk together the eggs, sugar, milk, pumpkin, melted butter, and vanilla. Add the dry ingredients to the wet and mix just until incorporated, being careful not to overmix. Fold in the drained cranberries.
Divide the batter evenly among the muffin cups. Bake until golden brown, 15-18 minutes. Remove from the oven and let cool in the tin for 10 minutes.
In a small saucepan, scald the cream over medium heat. Place the chocolate in a medium, heat-proof bowl and cover with the cream. Let sit for 2 minutes, then whisk until smooth. Spread the warm chocolate glaze onto the muffins and serve either warm or at room temperature.
All recipes used with permission, courtesy of Emeril Lagasse © 2002.
Other Recipes That You Might Like