Protein Power Almond-Pecan Waffles
A Boosting Breakfast That's Not For The Weak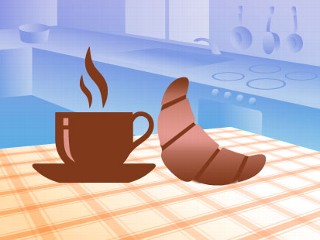 From the kitchen of Mary Dan Eades, M.D.
|
Conventional wisdom says breakfast is the most important meal of the day, but when you're on a diet it can be difficult to make the right choice. Check out the foods you can eat on the TNT diet.
These high-protein waffles are courtesy of Mary Dan Eades, M.D., author of Protein Power. (Check out her recipe-packed blog at proteinpower.com.) To boost the protein and fat while dialing back the carbs, she recommends a combination of pecans, whey-protein powder, and almond flour, which is a high-fiber, low-starch alternative to wheat flour.
You can make almond flour simply by chopping slivered almonds in a food processor, or you can purchase it preground at bobsredmill.com. (For all the recipes found here, choose a protein powder that's nearly all protein—that is, one that has little carbohydrates or fat—such as Designer Whey Protein or Optimum Nutrition 100 percent Whey).
Ingredients
1 cup almond flour (you can find this in the health food section of most supermarket, or just chop up a bag of slivered almonds in your food processor)
1/4 cup pecans, finely chopped
1/2 cup whey-protein powder
1 tsp baking powder
4 ounces regular cream cheese, softened
6 eggs
1/4 cup heavy cream
Cooking Directions
Preheat waffle iron.
While your waffle iron preheats, combine the almond flour, pecans, whey-protein powder, and baking powder in a small bowl.
In another bowl, whisk the cream cheese and two eggs until smooth. Add the remaining eggs one at a time and whisk thoroughly after each.
Mix in the cream, then stir in the dry ingredients.
Spoon about 1/3 cup batter onto the hot waffle iron and cook for about 3 minutes, until golden brown.
Put the waffle on a serving plate, and top with sugar-free syrup, peanut butter, or fresh fruit. Makes about six 7-inch waffles.
You can also place waffles in Tupperware or a ziplock bag when cool and freeze. When you're ready to eat one, just pop it in the toaster. (Make a big batch on Sunday and you can eat waffles on demand during the week.)
Per waffle: 382 calories, 27 grams (g) protein, 12 g carbohydrates (3 g fiber; 3 g sugar), 29 g fat (9 g saturated)
Other Recipes That You Might Like