Cottage Cheese Pancakes
Hotcakes With Added Protein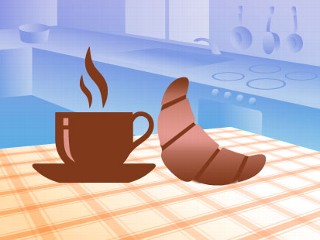 From the kitchen of Creators of the TNT Diet
|
Conventional wisdom says breakfast is the most important meal of the day, but when you're on a diet it can be difficult to make the right choice. Check out the foods you can eat on the TNT diet.
This recipe has a few more carbs than a classic low-carb breakfast, but one serving of either won't overload you with sugar and starch and will provide you a healthy dose of protein (a key nutrient that's lacking in cereal, bagels, and pastries). So when you want a break from eggs, this is a solid choice that will keep you satisfied and on track.
These pancakes are not only packed with high-quality protein, they're lighter and fluffier than the classic version. Serve with a bit of butter and sugar-free syrup.
Ingredients
1 cup cottage cheese
2 eggs
1/2 stick butter, melted
1/2 cup milk
3/4 cup whole-wheat flour (100 percent whole-wheat)
1 Tbsp baking powder
1 Tbsp sugar
1 tsp salt
1/2 tsp nutmeg (optional)
Cooking Directions
In a large mixing bowl, stir together the cheese, eggs, butter, and milk.
Add the flour, baking powder, sugar, and salt, and blend lightly (don't beat—it will make your pancakes tough) until just mixed together. This batter will keep in the fridge for up to 3 days.
Grease a skillet or griddle with a bit of butter or cooking spray and put over medium heat.
Add a large scoop of batter to the pan and use the back of a spoon or spatula to spread it out evenly. The pancake is ready to flip when you begin to see small air bubbles form in the raw batter facing you, about 3 to 4 minutes.
Flip and cook for another minute or 2.
Eat immediately, or keep warm in a 225°F oven while you finish the rest of the pancakes.
Serves 4 (about 3 4-inch pancakes per person)
Per serving: 290 calories, 15 g protein, 24 g carbohydrates (3 g fiber; 5 g sugar), 16 g fat (9 g saturated)
Other Recipes That You Might Like