Emeril's Crab Cakes With Poached Eggs
Emeril Cooks Breakfast for Mom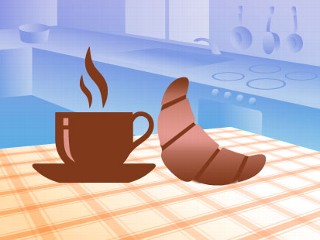 From the kitchen of Emeril Lagasse
|
On Mother's Day, lucky moms across America will wake up to the smell of breakfast, bacon and eggs and freshly squeezed orange juice. But if you really want to dazzle mom, kick it up a notch with the special recipe that Emeril Lagasse makes for his mom.
"I guarantee if you serve your mom the crab cakes with poached eggs and hollandaise sauce for breakfast, you will make her day," Emeril said.
Ingredients
Crab Cakes
1/4 cup olive oil, or as needed
1/2 cup yellow onions, finely chopped
1/4 cup green bell peppers, finely chopped
1/4 cup celery, finely chopped
1 teaspoon salt
1/2 teaspoon cayenne
2 tablespoons green onions, green and white parts, finely chopped
2 tablespoons fresh flat-leaf parsley, finely chopped
1 pound lump crabmeat, picked over for shells and cartilage
1/4 cup mayonnaise
2 tablespoons Parmigiano-Reggiano, freshly grated
1 large egg, lightly beaten
1/2 cup Italian-style bread crumbs
1/2 cup bleached all-purpose flour
1 and 1/2 teaspoons Emeril's Original Essence or Creole Seasoning (available in stores or make your own)
Poached eggs (recipe below)
Hollandaise Sauce (recipe below)
Poached Eggs
12 large eggs
1 tablespoon distilled white vinegar
Hollandaise Sauce
4 egg yolks
2 teaspoons fresh lemon juice
1/8 teaspoon cayenne, or to taste
2 sticks unsalted butter, melted
1/2 teaspoon salt
Cooking Directions
Heat 2 tablespoons of the olive oil in a large heavy skillet over medium-high heat. Add the onions, bell peppers, celery, salt and cayenne and cook, stirring occasionally, until the vegetables are tender, about 5 minutes. Add the green onions and parsley and cook just until wilted, about 1 minute. Remove from the heat.
Place the crabmeat in a large bowl and add the cooked vegetables. Add the mayonnaise, cheese, and egg and stir gently with a large wooden spoon. Add the bread crumbs and stir gently, being careful not to break up the crabmeat too much. Form the mixture into 12 2-inch-diameter cakes.
Combine the flour and Essence in a medium bowl. Lightly coat both sides of each cake with the flour mixture. Heat the remaining 2 tablespoons olive oil in a large heavy skillet over medium-high heat. In batches, without crowding, cook the cakes until golden brown, about 3 minutes per side, adding more oil as needed. Transfer to paper towels to drain.
To serve, place two crab cakes on each plate, top each cake with 1 poached egg, and spoon about 1/3 cup of the sauce over each serving.
Poached Eggs
Pour cold water into a 10-inch sauté pan to a depth of about 2 inches. Bring to a simmer, then reduce the heat so that the surface of the water barely shimmers. Add the vinegar.
Break four of the eggs into individual saucers, then gently slide them out one at a time into water and, with a large spoon, lift the white over the yolk. Repeat the lifting once or twice to completely enclose each yolk. Poach until the whites are set and the yolks feel soft when touched gently, 3 to 4 minutes.
Remove the eggs with a slotted spoon and either serve immediately, or place in a shallow pan or large bowl of cold water.
Repeat with the remaining eggs, adding more water as needed to keep the depth at 2 inches, and bringing the water to a simmer before adding the eggs.
Reheat the eggs by slipping them into simmering water for 30 seconds to 1 minute. Serve hot with the crab cakes.
Hollandaise Sauce
Whisk the egg yolks, lemon juice, and cayenne in the top of a double boiler, or in a stainless steel bowl set over a pot of simmering water (being careful not to let the bowl touch the water). 2. As soon as the egg yolks have thickened, remove the pot from the water and slowly add the melted butter a bit at a time, whisking continuously. Add the salt and adjust the seasoning to taste.
Serve immediately or keep warm, covered, over a pot of simmering water, for a short time.
Other Recipes That You Might Like