Chocolate Zucchini Cake
Rebecca Kolls' Chocolate Zucchini Cake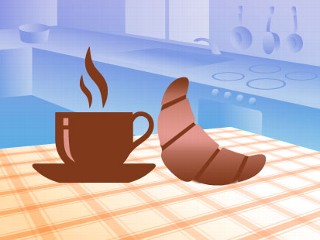 From the kitchen of Rebecca Kolls
|
Try Rebecca Kolls' unique recipe for Chocolate Zucchini Cake in your kitchen.
Nutritional Value of Zucchini: With their high water content (more than 95 percent), zucchini squashes are very low in calories. There are only 13 calories in a half-cup of raw zucchini, with a slight increase to 18 calories in the same quantity cooked. Nutritionally, zucchinis offer valuable antioxidants. They also provide some beta-carotene, trace quantities of the B vitamins, folic acid, small amounts of vitamin C and calcium, and a healthy content of potassium.
Ingredients
Batter
2 cups zucchini, finely shredded
1/2 cup butter, softened
1/2 cup oil
1 1/2 cup sugar
2 eggs
1 teaspoon vanilla
1/2 cup sour milk
2 1/2 cups flour
4 tablespoons cocoa (heaping)
1/2 teaspoons baking powder
1/2 teaspoon salt
1 teaspoon baking soda
Topping
1/4 cup sugar
1/2 cup nuts (whatever kind of nuts you like, walnuts work well), chopped
1/2 cup milk chocolate chips
Cooking Directions
Beat together the butter, oil, sugar, eggs and vanilla. Then add the milk, flour, cocoa, baking powder, salt and baking soda. Mix together and fold in the zucchini. Pour mixture into 9 x 13" greased pan.
For topping, mix together sugar, nuts and chocolate chips. Sprinkle over top of batter that is already in pan. Bake at 350 degrees for 35-40 minutes.
*To make cupcakes as Rebecca did on the show, simply pour batter into cup cake pan.
Other Recipes That You Might Like