Hash Browns
Perfect Potatoes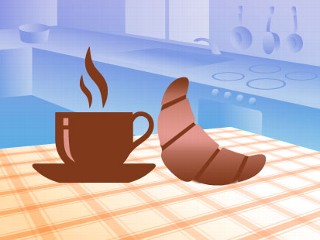 From the kitchen of GMA
|
Making fresh homemade hash browns are easier than you think.
Ingredients
1 Large Baking Potato, peeled and grated just before cooking
2 T Butter Salt
White Pepper
Cooking Directions
Heat an eight-inch non-stick saute pan over medium heat. Squeeze the potato in your hands to remove as much of the starch and water as possible.
Add the butter to the pan. Press half of the potato into the pan. Season generously with salt and white pepper. Add the other half of the potato and season again.
Press with the back of a spoon to form the potato into a cake. Cook for 4-5 minutes or until golden brown around the edges. Gently turn the cake over using a plastic spatula.
Add more butter if needed. Cook an additional 4 minutes. Gently slide hash cake onto plate. Serve with either ketchup and hot sauce or apple sauce and sour cream.
c. 2000
Other Recipes That You Might Like