Diane Sawyer's Turkey Hash
Bring Thanksgiving Leftovers to Breakfast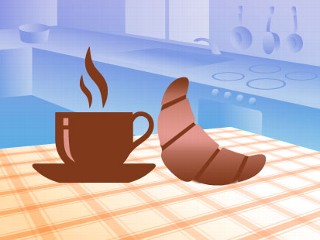 From the kitchen of Diane Sawyer
|
Here are some great Thanksgiving Day recipes straight from the "Good Morning America" family.
Ingredients
1 tablespoon olive oil
1 cup red pepper, diced
1 cup yellow onion, diced
1/2 pound Italian sausage, (sweet or hot) out of the casing
1 pound turkey (and shredded turkey)
2 cups stuffing
1 cup gravy
1 tablespoon olive oil
1 tablespoon butter
1 egg, as an accompaniment (optional)
cranberry sauce, as an accompaniment (optional)
Cooking Directions
In a medium-sized skillet over medium high heat sauté the red pepper and onion in one tablespoon of oil until it begins to turn golden brown, 3-5 minutes. Place into a large bowl.
In another skillet, sauté the sausage over medium high heat until it browns and is no longer pink. This should take 5-7 minutes. Add this to the large bowl with the peppers and onions.
Add the shredded turkey, the stuffing and enough gravy to moisten the mixture to the sausage.
In a medium nonstick skillet over medium heat add half of the remaining butter and olive oil. Add half of the turkey mixture and press down with a metal spatula a bit.
When the mixture turns brown on the bottom, start turning the hash until there are lots of crispy bits. This takes 3-5 minutes on each side. The mixture will be loose.
Place on a serving platter. Repeat with remaining ingredients. Serve with cranberry sauce on the side and a sunny side up egg on top.
Other Recipes That You Might Like