Emeril's Cayenne-Candied Bacon
Emeril Lagasse's Sweet and Spicy Bacon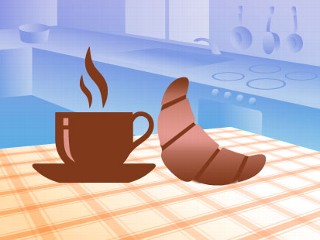 From the kitchen of Emeril Lagasse
|
If you are looking for a hearty breakfast with a spicy Mexican kick, try Emeril's Cayenne-Candied Bacon.
Ingredients
2 teaspoons vegetable oil
1 cup light brown sugar, packed
3/4 teaspoon cayenne pepper
1 pound bacon (thinly sliced)
Cooking Directions
Preheat the oven to 350 F. Line a broiler pan with aluminum foil, and position broiler rack on top of pan. Lightly coat the rack with the vegetable oil.
Combine the brown sugar and cayenne in a shallow dish, and mix well. Press one side of each slice of bacon firmly into the spiced sugar to coat. Arrange the slices of bacon on top of the broiler rack in a single layer, sugared-side up. If there is any sugar remaining in the dish, sprinkle it evenly on top of the bacon.
Bake until the bacon is crisp and the sugar is bubbly, 15 to 20 minutes. Drain on paper towels and serve warm or at room temperature. (Can be made several hours in advance.)
Recipe courtesy of Chef Emeril Lagasse
Other Recipes That You Might Like