Rao's Potatoes And Eggs
Rao's Recipes From The Neighborhood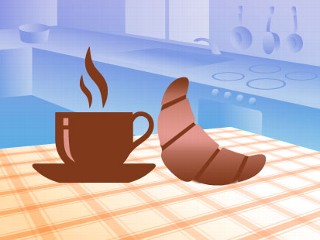 From the kitchen of Frank Pellegrino
|
Frank Pellegrino of New York's famous Rao's restaurant, joined Good Morning America to share the latest recipes from his new book, "Rao's: Recipes From The Neighborhood."
When I was a little boy growing up in East Harlem, both my parents had to work, so I was often left in the care of my grandmothers. Once I was down in the street, they could never get me to go back upstairs to have lunch. However, grandmothers are never happy unless you eat. My grandmother Antoinette, a genius in her own right, would make me a potato and egg hero, a flask of caffe latte, sometimes with a touch of anisette, put it in a brown paper bag, tie the bag with a rope, and send it out the window, going down three stories. I would untie the bag and eat my lunch in the empty lot next to our building or on the front stoop. My grandmother was happy, and so was I. God bless you, Grandma.
Ingredients
1/4 cup olive oil
2 medium baking potatoes, peeled and diced
1 medium onion, diced
Salt and pepper, to taste
8 large eggs
1/4 cup Pecorino Romano cheese, freshly grated
1 tablespoon fresh Italian parsley, chopped
Cooking Directions
Heat the oil in large nonstick ovenproof or cast iron skillet over medium heat. Fry the potatoes until tender and golden brown. Add the onion and salt and pepper. Continue to cook until the onion is translucent, about 3 to 4 minutes.
Meanwhile, whisk together the eggs, cheese, parsley, and salt and pepper in a large bowl. Add the egg mixture to the potatoes and onions. Cook, shaking the pan and gently moving the mixture from side to side with a rubber spatula as some of the liquid from the top reaches the bottom of the pan. Cook until the bottom is set and beginning to brown and the top is still loose, 2 to 3 minutes.
Flip the eggs by sliding them onto a plate. Then invert and slide the eggs back into the pan, cooked side up. Cook until the eggs are set, 2 to 3 minutes more, shaking the pan often to prevent sticking. If you prefer, rather than inverting the eggs, you can place the skillet under the broiler for 2 to 3 minutes until the top is set and lightly browned. Unmold onto a plate, cut into wedges, and serve.
Other Recipes That You Might Like