Oven-Baked Frittata With Bacon Lardon, Spinach & Fontina Cheese
Marc Meyer Cooks Up Quick, Easy Brunch Recipes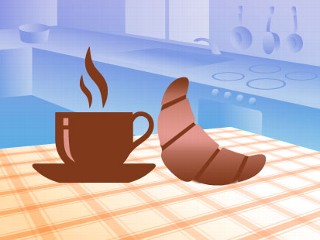 From the kitchen of Marc Meyer
|
Chef Marc Meyer has spent two decades cultivating seasonal and sustainable cuisine. Now, he's sharing some of his brunch recipes with you.
Ingredients
1/2 bunch spinach
4 tablespoons extra virgin olive oil
Pinch red pepper flakes
Squeeze lemon juice
7 eggs, beaten & seasoned with salt & black pepper
3/4 lb. slab bacon, cut into 1" cubes and rendered over low heat for 20 minutes until deeply golden brown
1 cup fontina cheese, shredded
Salt and pepper to taste
Cooking Directions
Pre-heat oven to 350 degrees. In a frying pan, sauté spinach in 2 tablespoons olive oil over medium heat. Add red pepper flakes, salt, pepper and lemon juice. Sauté until spinach is wilted (about two minutes). Set aside.
In a 10" cast iron skillet, heat remaining two tablespoons olive oil over medium heat. Pour in beaten eggs and allow to sizzle for a moment. Reduce flame to low and strew in pieces of spinach and cubed bacon pieces. Allow to cook slowly for an additional five minutes, then cover entirely with shredded cheese.
Place skillet in the oven for approximately 15 minutes, or until the eggs are set. Serve from the skillet.
Courtesy of Marc Meyer, Co-Owner of Five Points, Cookshop and Hundred Acres
Other Recipes That You Might Like