Healthy Waist-Busting Granola
Dr. Marie Savard's Recipe for Delicious Homemade Granola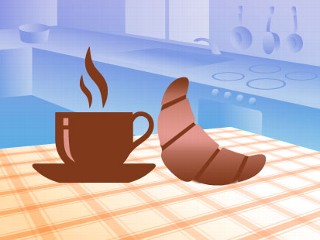 From the kitchen of Dr. Marie Savard
|
Want to kick-start a healthy new year? "GMA" medical contributor Dr. Marie Savard shares easy ways to improve your health.
Ingredients
Raw Oats
Ground flaxseed
Raw unsalted Seeds (pumpkin, sunflower or sesame seeds)
Nuts (Almonds, pecans or walnuts), slivered or whole
Unsweetened coconut
1/2 cup canola oil
1/2 cup natural unsalted peanut butter
1/4 cup honey and 1-2 tbsp of ground cinnamon
Cooking Directions
Mix dry ingredients in any amounts in a large roasting pan or two cookie sheets. You can experiment with proportions but oats should take up most of the mix.
Mix together last three ingredients in a two-cup glass Pyrex bowl and heat in microwave at 50 percent power until hot and able to stir, about 3 minutes.
Pour above liquid into roasting pan with dry ingredients and mix well.
Bake at 325 degrees for about 20-30 minutes until lightly toasted.
After mixture cools, add dried cranberries, raisins or any small or cut-up dried fruit such as cherries or figs.
Cool for a long time before storing indefinitely in freezer.
For breakfast, add 1/4 to 1/2 cup of granola to a large dollop of plain yogurt with 1/2 cup of fresh fruit and a drizzle of honey and a 1/4 - 1/2 cup or so of granola.
Other Recipes That You Might Like