Bethenny Frankel's 'Naturally Thin' Easy Impressive Frittata
The "Real Housewives Star" Dishes Out Her Guilty Free Recipes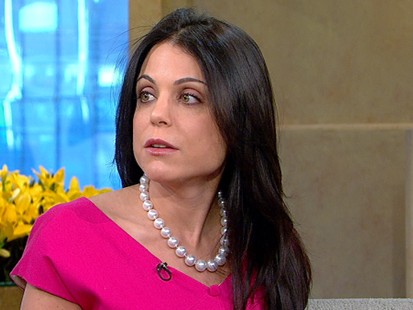 Bethenny Frankel reveals recipe secrets from her new book.
From the kitchen of Bethenny Frankel
|
Bethenny Frankel may have made her name on the hit television show "The Real Housewives of New York City," but she has stayed in the limelight for her gifts as a natural food chef.
In her book "Naturally Thin," Frankel shares her rules that allow readers to get thin the natural way, without completely changing their favorite foods, and simply realizing that you are, in fact, "naturally thin."
Try out this recipe from her book.
According to Frankel:

This fancy-looking but super-easy recipe makes a beautiful and healthful breakfast.
Ingredients
Cooking spray
1 cup vegetables (onions, spinach, zucchini, broccoli, or tomatoes), sautéed
1 egg yolk and 3 to 4 egg whites
Salt and pepper, to taste
1 tablespoon crumbled feta or grated Parmesan
Cooking Directions
Preheat the oven to 350°F. Spray a small nonstick pan with an ovenproof handle with cooking spray.
Over medium heat, sauté the vegetables.
In a small bowl, whisk together the egg yolk and egg whites with a little salt and pepper.
Pour the egg mixture into the pan and move it around with a spatula until slightly solidified.
Transfer the pan to the oven.
Bake until the frittata is almost firm to the touch (approximately 15 to 20 minutes). Sprinkle with the cheese and bake until firm.
Serve immediately.
Other Recipes That You Might Like