Emeril's Smoked Cheddar Grits
Recipe courtesy Emeril Lagasse, courtesy MSLO, Inc.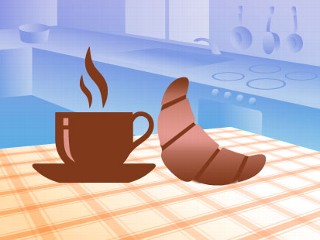 From the kitchen of Emeril Lagasse
|
In June 2008, Emeril Lagasse called upon Steve D'Angelo to lead the kitchen at Emeril's Gulf Coast Fish House as chef de cuisine.
D'Angelo holds a deep appreciation for the bounty of the gulf waters, sourcing local oysters, fish and shrimp straight from the docks, along with fresh exotic catch flown to the restaurant daily, and locally grown produce and farm products.
Ingredients
6 cups water
Salt
1 1/2 cups grits, quick cooking or old-fashioned (not instant!)
1 cup milk
1 cup heavy cream
4 tablespoons butter
6 ounces white cheddar, grated smoked
Black pepper, freshly ground
Cooking Directions
In a large, heavy saucepan bring the water to a boil. Add a generous teaspoon of salt and the grits and stir with a wooden spoon to combine. When grits thicken, add the milk, cream and butter and return to a boil.
Reduce heat to a simmer, partially cover the sauce pan and cook for 45 minutes to 1 hour, until grits are very tender, smooth, and creamy-thick. Add the cheddar, season with black pepper, and stir until cheese is melted. Serve hot.
Yield: almost 2 quarts
*Recipe courtesy Emeril Lagasse, courtesy MSLO, Inc.
Other Recipes That You Might Like