For more than 40 years, Gail Sylva of Fairview, North Carolina, has held fast to a girlhood dream: to learn to ballroom dance like the pro's.
She studied dance in college, but after graduation she set that dream aside to follow other passions, marrying the man she loved and traveling with him across the country.
Together, Gail and Joe Sylva visited 48 states. She became a nurse. He became a high school teacher. They raised five children and welcomed another 11 grandchildren into the world.
But all along, Gail harbored her dream to dance.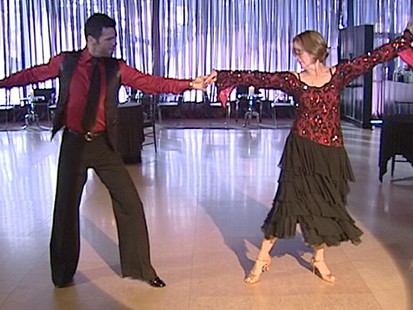 When ABC's "Dancing With the Stars" came along, she was enraptured by professional dancer Tony Dovolani.
"He's just so kind and just patient and wonderful," Gail told "Good Morning America." "He's easy on the eyes too."
In her submission to "Good Morning America's" Living the Dream Contest, Gail said, "it is just a wonderful thought to experience the grace and fantasy of dancing like one of those women on 'Dancing With the Stars.'
"I would like to be a star for one day," she said.
After she was declared a contest winner, Gail finally got to live her dream for the day.
"GMA" set her up with Tony at a dance studio in Los Angeles for a crash session in the Argentinean Tango.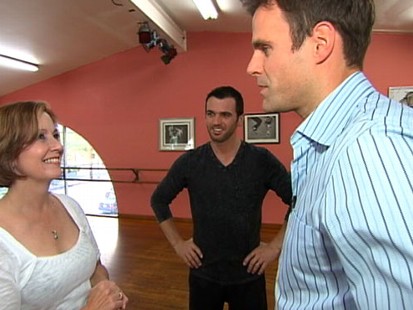 The fifty seven year old put her all into mastering the swivels, twirls, and dips.
"You know, my mother always said ladies don't sweat," Gail said. "They perspire."
By the time was up, Tony was impressed.
"You really do have a dancer inside of you that was dying to come out," he said.
Now the pair just had to impress the judges.
Gail Wows Dancing Judges
Three of Tony's fellow dancers from the show, Mark Ballas, Dmitry Chaplin and Chelsie Hightower, came along to serve as judges. With professional dance shoes and make up, draped in a knock-out gown courtesy of "DWTS" designer Randall Christensen, Gail took to the floor for the performance of a lifetime, looking like the glamorous dancer of her dreams.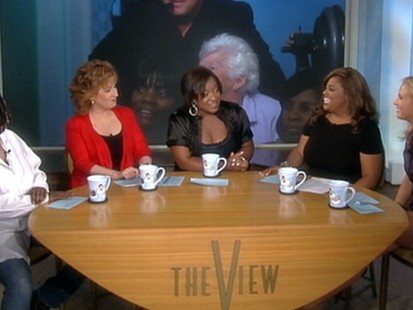 After an inspired, passionate dance full of twirls and an almost perfectly executed final dip, the judges were full of praise for Gail.
"Four hours of practice? You completely blew me away," professional dancer and judge Dmitry Chaplin said. "You stayed in character. You were totally connected with Tony. So that's a ten for me."
Judge Mark Ballas agreed, with a second score of ten.
"You just looked beautiful out there," he said. "You were connected. Strong footwork. Passionate -- I could see it in your face. I was really, really impressed."
Fellow judge Chelsie Hightower called the performance "awesome" and gave Gail a perfect 10.
"I wish all of them came with this level of ability," Tony said after the dance. "Within four hours, I was able to do this with her. Can you imagine if we actually had a week?"
For Gail, it was truly a dream come true.
"I'm just living my dream and thank you all so much," she said.
But Gail said she's not done following her dream -- her husband promised to take dance lessons.
Click here to return to the "Good Morning America" Web site.