Taylor Swift took home four Country Music Association Awards Wednesday night, including Entertainer of the Year. Other CMA Award winners for 2009 included Darius Rucker, Sugarland, Lady Antebellum and co-host Brad Paisley.
"Good Morning America" co-anchor Robin Roberts was on the red carpet and backstage as country's biggest stars came out in full force to celebrate country music's hottest night.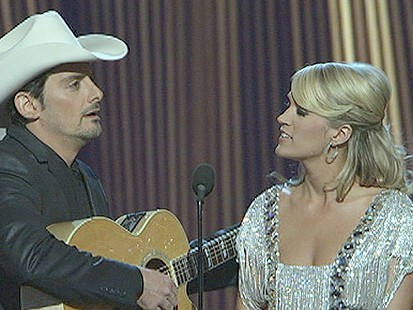 "It's big, it's really big," Reba McEntire told Roberts on the red carpet.
This is a celebration of country music," said Faith Hill, walking the red carpet with husband Tim McGraw, who performed at the awards.
Martina McBride donned a dress that she had shown Roberts during her interview for the "In the Spotlight" special.
"I love this dress," McBride said.
Once the ceremony started, the night belonged to Swift. She was the youngest person ever and first solo female act in 10 years to win the coveted title of Entertainer of the Year.
"I will never forget this moment, because in this moment everything that I have ever wanted has just happened to me," she said in one of her acceptance speeches.
Even fellow award winner Brad Paisley acknowledged that the 19-year-old sensation owned the night. He said she was the reason that country music is so hot right now.
"It's her," Paisley said. "This 19-year-old came in to show us how to do it."
"I never thought it was possible for me to win four CMA awards in one night, I'm so overloaded with excitement," Swift told Roberts backstage.
Co-hosts Paisley and Carrie Underwood added a touch of humor to the night, with a twist on the song "Mamas Don't Let Your Babies Grow Up to Be Cowboys."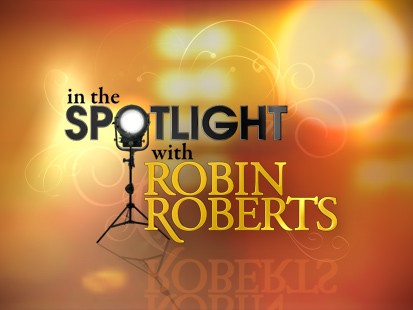 "Mamas don't let your babies grow up to become Kanye," they sang, referencing
Kanye West's controversial interruption
of Taylor Swift during the MTV Video Music Awards.
Sugarland, Brooks and Dunn Perform at CMA Awards
The show was full of surprises -- former Hootie and the Blowfish pop star Darius Rucker proved that he could conquer country's charts, snagging New Artist of the Year.
"You took a chance on a pop singer from Charleston, S.C., and God bless y'all for that, thank you so much," he said in his acceptance speech.
"[The speech] was from the heart," Rucker told Roberts, adding that he doesn't mind being called "Hootie" by fans.
"I'm just glad people still know who I am," he joked.
For the third year in a row, Sugarland nabbed vocal duo of the year. Kristian Bush and Jennifer Nettles talked to Roberts backstage.
"Not shocked, but it's a surprise," Nettles said. "It carries significance and emotional weight that this is Brooks and Dunn's last CMA."
With Brooks and Dunn's last performance at the CMA Awards, it was a night of honoring legends ... and making new ones.
"This has been the most magical night," Swift said.