With the highest unemployment rate in the country, an educational system that has been deemed a national disgrace and a $300 million budget defecit, Detroit's new mayor has his work cut out of him.
It's a challenge Dave Bing said he's ready for. His plan? Start transforming the city so new jobs can be created.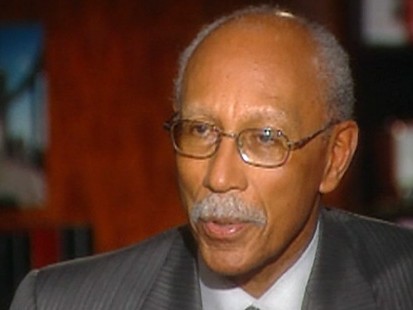 "If you have a job -- a good job -- where you can support yourself and your family, then I think some of the negative things that folks get into, you don't have to do that," Bing told "Good Morning America." "And I don't believe that we're going to get out of it overnight. But I do believe we can make a dent. We can change it. "
For now, Bing, just a week on the job, said he's fighting simply for the survival of his city where the public schools have been deemed a national disgrace by the Secretary of Education.
But as he walks down the side walk greeting children, Bing can point out the bright spots, including some of the city's nicer schools.
"Oh I just know he's going to clean up everything," one resident gushed.
A successful businessman and an NBA Hall of Famer with the Detroit Pistons, Bing said the best way to save the city he's called home for more than 40 years is to get people back to work.
Detroit has one of the highest unemployment rates in the country with one in four people out of work. With General Motors' threat to leave Detroit exacerbating the situation, Bing said he's hoping his city can attract new industries.
"I don't know that I'll be able to create jobs right away. But I do think because we were so dependent upon the automotive industry, that's going through a transformation itself," he said. "There are some other opportunities ... that are in other industries -- the health care industry, the education industry, the film industry just to name a few."
'We're Going to Come Back'
Bing likened his city to Phoenix. Not the city in Arizona, but the mythical bird who rose from the ashes.
"And that's who we really are right now," he said. "You know if there was a perfect storm, a perfect time for a perfect storm, we are in it. And I think we're going to succeed in spite of the tough times that we're in right now."
Bing said he's relying on his residents to help him do just that.
"We've got a people here that don't quit that don't give up, that do love this city," he said. "And we've got to let the world know that you're not just going to brush us aside. We're going to fight. We're going to come back. And we're going to be successful."