At a time when the prices of food staples are increasing at a rapid and drastic pace — milk alone is up 7 percent — consumers are scouring newspapers, stores and the Internet for the best food deals.
But with so many options like grocery stores, warehouses and online stores, it can be difficult to figure just which place will give you the best deal. So "Good Morning America" sampled all three to determine where you can get the best bang for you buck.
Check out how they size up below.
Warehouse Store Advantages
The truth is, in general warehouse stores are the l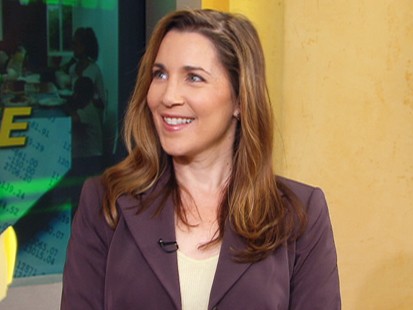 east-expensive option when it comes to most goods. For example, since most items are sold at warehouse superstores in large quantities, you can avoid having to shop for certain items as often.
You'll want to grab items that don't spoil quickly, like cereal. "GMA" saved $2 a box on Cheerios this way.
Warehouses also give you the ability to bank bucks beyond the grocery aisles. You can save on household items and medications, too. Warehouse store Costco offers some of the biggest savings on prescription drugs.
And while most people associate buying in bulk with warehouse stores, you don't always have to buy that way. For example, you can buy milk by the gallon, and it can still be cheaper at warehouse store than a grocery store.
"GMA" saved 80 cents on a gallon of milk compared with the price at a traditional supermarket.
Also, many warehouse stores have less-expensive house brands that could save you more money. Sam's Club has Members Mark and Costco has Kirkland.
Warehouse Store Disadvantages
Warehouse stores aren't the best pick for every item on your grocery list. First, you have to factor in their membership prices into what you purchase. There's usually an annual fee between $40 and $50, depending on the store.
And even though many are beginning to offer organic selections, these may spoil faster because they are in bigger containers. You'll have to ensure you use it all before it goes bad.
Online Store Advantages
Online stores are a great place to purchase dry goods. We compared a few of their dry good items and found that although they are not always cheaper than at warehouse stores, they are cheaper than at your local grocery store.
Online you may be able to find cheaper prices on items like diapers and batteries.
Amazon.com had Duracell AA batteries for 66 cents apiece, 100 Tylenol Caplets for $6.48 and Huggies Diapers 28 cents apiece.
At places like Amazon.com you'll be able to pick up dry goods and household items, but no fresh foods. If you sign up for its new automatic delivery program you can receive a 15 percent discount.
You also are saving on gas, and there's the bonus of the convenience because the items are delivered to your door. With gas averaging $4.11 a gallon for regular unleaded, that could result in some nice pocket change.
Also, shopping online can make it easier to find specialty items you may not find in a store, such as vegan, kosher and gluten-free foods.
Online Store Disadvantages
The disadvantage is that you have to wait five to seven days for your items and there are no fresh foods available, only dry goods.
Supermarket Store Advantages and Disadanvatages
Supermarkets are the best bet for all your fresh foods, eggs, fruits, veggies, meats. These are the things that can go bad if you buy them in bulk.
Also, coupons can save you a lot of money if you are a supermarket shopper. Look at the local paper and online to find the best discounts.
An added bonus is the fact many stores now offer home delivery, though there may be an additional charge.
For $50 purchases or more, Peapod.com charges a $10 delivery fee, but that drops to $7 if you spend $100 or more. It may be worth it to pay the delivery fee. Prices on Peapod are very similar to the supermarket. It's worth asking about if you live far away from supermarket.