Warm Chocolate Cheesecake
Something Sweet and Simple for Valentine's Day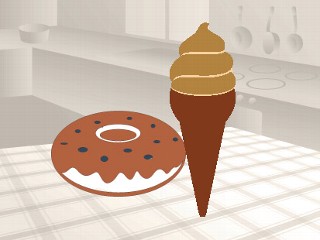 From the kitchen of Sara Moulton
|
Although I'm not a fool for traditional cheesecake, I'm very partial to this chocolate version, especially when it's eaten warm. It is deeply chocolate and it boasts the slight tang of cream cheese. Its texture changes completely, depending on when it's eaten: It's creamy right out of the oven and quite firm after it's been refrigerated (although the kids tend to dog it before it makes it to the fridge). I like it in its natural state, ungarnished. Ruthie likes to sprinkle fresh raspberries on it.
Ingredients
One 3.5-ounce bar bittersweet chocolate
8 ounces full-fat or 1/3-less fat cream cheese (Neufchatel)
1 teaspoon pure vanilla extract
1/4 cup plus 2 tablespoons sugar
2 teaspoons unbleached all-purpose flour
1 large egg
Cooking Directions
1. Preheat the oven to 350°F. Butter four 1/2-cup ramekins and place them on a rimmed baking sheet.
2. Coarsely chop the chocolate and melt it in the top of a double boiler or in a metal bowl set over a saucepan of simmering water. Combine the chocolate with the cream cheese and vanilla in the bowl of a food processor fitted with the chopping blade. Process until well blended.
3. Stir together the sugar and flour, add it to the processor, and blend it into the chocolate mixture. Add the egg and pulse until smooth. Divide the batter among the ramekins.
4. Bake for 20 to 25 minutes, or until the centers are set. Transfer to a cooling rack to cool slightly before serving.
click here for more recipes from Sara Muolton
This recipe was styled by chef Karen Pickus for Good Morning America.
Other Recipes That You Might Like