Suze McClellan's Smoked Turkey Sandwich With Jalapeno Jelly
Recipe Courtesy of Suze McClellan of Ojai, Calif.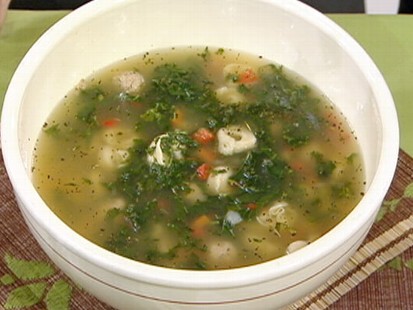 Healthy ways to make the most out of your leftover Thanksgiving turkey.
From the kitchen of Suze McClellan
|
Ingredients
2 slices of bread (I like sourdough or rye)
Safflower mayonnaise
Smoked turkey, thinly sliced
Pepper Jack Cheese (slices)
Jalapeno Jelly (either homemade or store-bought)
Lettuce
Tomato slices
Fresh ground salt & pepper to taste
For the jalapeno jelly:
6 cups sugar
1 and ½ cups Cider Vinegar
10 large jalapenos-stemmed (seeded if you want to lessen the heat)
1 large bell pepper, stemmed and seeded (green, red or yellow)
1 box of Certo pectin (2 packets)
Cooking Directions
Puree the peppers with the vinegar in a blender.
Put the pepper mixture in a saucepan and add the sugar.
Stir, and bring mixture to a boil.
Let boil rapidly for 1 minute.
Remove from stove and add Certo.
Mix well and put in prepared jelly jars.
COOK'S NOTE:
You may want to wear gloves and a face mask -- this is a spicy mixture! I sometimes use a red bell pepper at Christmas and give as gifts to friends. It's delicious on crackers with cream cheese or on smoked meats!
Other Recipes That You Might Like