Usher Raymond IV has the voice and what he calls "the swagger" -- a style so distinctive he only needs one name to get the party started.
But the last year hasn't been a party for the R&B superstar, and after enduring a number of struggles in his personal life, he's back with an introspective new album called "Raymond v. Raymond."
His favorite cut, he said, is "the whole thing."
"They're all my babies," he told "Good Morning America" anchor Robin Roberts. "I don't have a favorite cut. I wish I did. You know, the entire album is a package."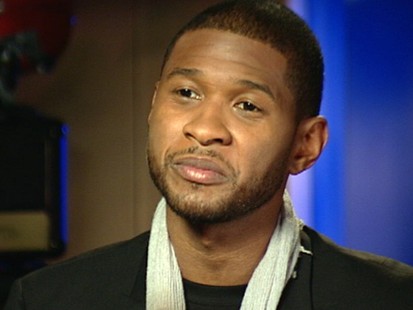 The Grammy winner views each project as "a new chapter" and an opportunity to grow and to tell a story. In "Raymond v. Raymond," he said, the story is the difference between the real Raymond and his public perception.
"My fans will be able to understand, 'Wow, there was a story here,'" he said. "There was an evolution of the person.'"
Fans have watched Usher's professional evolution from a 13-year-old "Star Search" contestant to a multi-platinum, multi-faceted superstar. But with the success has come pain, including a very public divorce from Tameka Foster, the mother of his two sons.
"I didn't become an artist to hide out," he said. "You know, anonymity is something that goes out the window when you decide that you want to be an entertainer."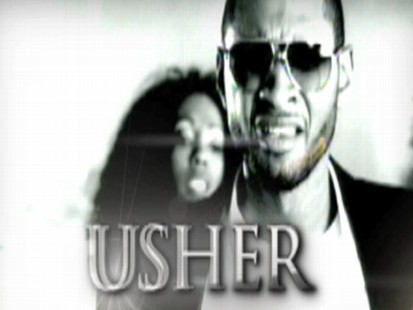 When asked if the lack of anonymity took a toll on his marriage, he said, "I'm pretty sure it did."
"To have my life as heavily scrutinized as it is, and people to have their opinions, you know, everybody's going to have one," he said. "And unfortunately, there's nothing you can do about it."
The most difficult part of the divorce was letting go of something that was "one of the most sincere occurrences in my life."
"Unfortunately, it just did not work out," he said. "And we've moved on to be very happy."
He said he and his ex-wife are fully committed to co-parenting their sons and focusing on their growth and development.
"I just hope that my kids will be passionate young men," he said, "that they will believe in something and stick to it until it is finished."
Usher on Marriage: 'Let Me Just Take My Time'
Usher doesn't rule out getting married again, but he said it won't be any time soon.
"I want to hold my horses," he said. "I'm 31. Let me just take my time. I have two beautiful children. And managing the process of it, I want to be comfortable. You know, I'm not rushing, you know, to get old. I'm young."
Usher's other painful breakup was with his mother, Jonnetta, who had been his manager for most of his career. He said that he didn't fire her, but that it was time for him to move in a new direction.
"There was a difference in opinion," he said. "And in any business relationship there will be. But that was an obvious indication that we'd begun to kind of grow apart in our theory. And, you know, for the most part I felt like this would be great for us."
As a father, he said, "I now am in a different space," and he wanted a different kind of relationship with his mother.
"I really want [my mother] to be supportive of the man Usher," he said. "Not just the artist. You know, I could have many managers. But I can only have one mother."
Today, he said, things are "great" between them and she's enjoying spending time with her grandchildren.
In addition to being an artist and father, Usher has become an entrepreneur and a philanthropist. One of his most treasured projects is his New Look Foundation for young kids.
"It's what matters," he said.
CLICK HERE for more information on Usher's New Look Foundation.
"Through the New Look Foundation," he said, "what we try to do is give them the tools they need to be youth leaders, to be entrepreneurs, to be complementing to the future that we are going to have to rely on."
His hope is that some of the children his foundation works with will be "tomorrow's Barack Obama, will be tomorrow's Oprah Winfrey, will be tomorrow's Barbara Walters. ... And in this way I'm able to serve in a way that's meaningful to me."
Usher on Mentor Michael Jackson
He has also become a part-owner of the Cleveland Cavaliers basketball team and has a record label, US Records. His first big find was new pop teen sensation Justin Bieber, who he's helping to deal with sudden stardom.
"Having this type of success at this age, so quick, can be very overwhelming," he said. "I'm really happy that I'm able to pull from my own experiences to help him understand certain things and understand how to handle it."
Guiding new talent through the music industry reminds Usher of his friend and mentor Michael Jackson. He finds comfort in the memories and the lessons he learned from the King of Pop. He said it was "the greatest honor" to perform at the memorial for the artist, man and philanthropist he admired so deeply.
"One very tender moment that we had together ... he said, 'What you do and what you're capable of doing is not easy. Not everybody can do it.' You know?" Usher said. "Be mindful of history. Because it's never just the moment. It's about making history."
And making music. Usher says he's back, and with all his success this is just the beginning of his story.
Usher will perform in front of a live audience on "Good Morning America" the same day his new album is released, March 30.
The concert will be held at the Nokia Theater in Times Square in New York, Tuesday, March 30 at 1515 Broadway on 44th Street between 7th and 8th Avenue.
Tickets are free and are on a first-come, first-serve basis. Everyone must arrive at the theater prior to 6 a.m. CLICK HERE for more information.