When Carolyn Harris runs her weekly errands, she is thinking about how much she is paying for gas and groceries. But she is also wondering how the trip will affect her car insurance.
Last year Harris signed up for a program that rewards safe and limited driving with lower insurance rates.
"When you're on Social Security and you work part-time, you're always looking to save money," she told "Good Morning America."
But in exchange for saving a little green, Harris is conceding quite a bit of privacy about her driving.
Harris' car, insured by Progressive, uses a small device that plugs into her dashboard. The device monitors how far, how fast and how carefully she drives.
GMAC has a similar, less-invasive program that simply tracks the car's mileage through the On-Star GPS system in the car. The less drivers drive, the less they pay.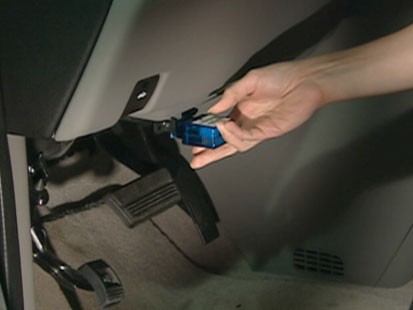 According to GMAC, customers using this program save between 13 percent and 54 percent every year on car insurance.
"This is all about just generally how do you use your vehicle," Glenn Renwick, CEO of Progressive Insurance, told "Good Morning America." "And over a long period of time, do you present more or less risk than other people."
Privacy advocates are wary because the tracking systems could give insurance companies more information than they need, information that could be used against the drivers.
"This could create another trove of information out there," said Carmen Balber, an insurance advocate for Consumer Watchdog. "It will add to that pool of information out there that's being used and sold in ways I frankly can't even comprehend."
But for Carolyn Harris, saving cash is more important than protecting certain information. Since she signed up for the Progressive program, her yearly rates have dropped $120.
"You know, I probably am giving up some privacy," she said. "But as far as I'm concerned, the tradeoff is worth it."
Tips for Saving on Car Insurance
If they prefer, consumers can stop short of giving up privacy to save on car insurance by heeding some helpful advice.
Shop Around for the Best Price
If you've been with the same insurance company, paying the same premium for a long time, make some phone calls. Don't stick with the company your parents used. You can find big differences in car insurance prices.
Raise Your Deductible
Switching from a $200 to a $500 deductible can save you 30 percent.
Skip Collision Coverage
If you have an older car that's not worth repairing, skip the collision coverage.
All these things should help lower your monthly premium.