Molten Chocolate-Mint Cakes
Sure to Make Your Valentine Swoon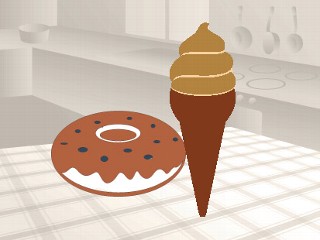 From the kitchen of Rachael Ray
|
A sweet ending to a perfect dinner!
Ingredients
1 1/2 sticks (6 ounces) unsalted butter, cut into cubes
6 ounces semisweet or bittersweet chocolate, chopped
3 large eggs plus 2 large egg yolks
1/4 cup plus 2 tablespoons granulated sugar
4 1/2 tablespoons flour
6 chocolate-mint wafer candies, such as After Eight Thin Mints, quartered
Confectioners' sugar, for dusting
Cooking Directions
Preheat the oven to 450°.
Grease and flour six 6-ounce ramekins.
In a double boiler, melt the butter and chocolate over simmering water, whisking until smooth. Remove the insert from the pan.
Using an electric mixer, beat the whole eggs, egg yolks and granulated sugar at high speed until pale and very thick, about 8 minutes.
Whisk in the chocolate mixture, then the flour until just combined.
Divide the batter among the prepared ramekins and submerge a stack of 4 chocolate-mint pieces in the center of each.
Place the ramekins on a baking sheet and bake until set but still slightly jiggly in the center, 12 to 14 minutes.
Invert the cakes onto plates, wait 20 seconds and remove the ramekins.
Dust with the confectioners' sugar and serve immediately.
Prep 25 min
Cook 15 min
Courtesy Tish Boyle, EveryDay with Rachael Ray
Other Recipes That You Might Like