As Americans lose homes and jobs, millions of dollars are being paid to the very people some blame for causing the financial mess. Now the word itself has become a sort of toxic asset: bonus. And the outrage can certainly be justified. But there are some in the financial industry who argue that bonuses are a necessary part of corporate America, especially now.
Executive compensation consultant Steven Hall says bonuses can very successful in driving positive behavior if they are distributed in the right manner.
"Performance bonuses can be… very, very important, I think, in motivating the right kind of behavior and helping companies come out of the trouble they are in right now."
The argument goes that bonuses motivate employees to do their best and make a company profitable. And that very few people have the skills to turn these failing companies around, so if taxpayers want their money back they want the best and brightest working. Some experts fear that if companies taking bailout money can't offer bonuses the most talented employees will simply leave for those firms that can, and many of those are owned by foreign countries.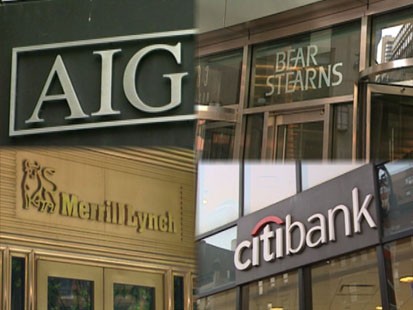 "I don't want to see it turn into a ghost town because all of the good people have left and we are left with a situation where we can't create, we can't dig ourselves out of the mess that's there," says Hall.
Robert Frank, wealth columnist for the "The Wall Street Journal," says taxpayers have a right to be angry that they are now bailing out banks and paying for billions of dollars in bonuses. But he says there is more to the story. "What they should also realize is that these bankers do play an important role in our economy; at their fundamental core, they lend money to companies, they give money to people, they handle investments, and they are responsible for the global financial system. That is a very important job that has to continue no matter what happens."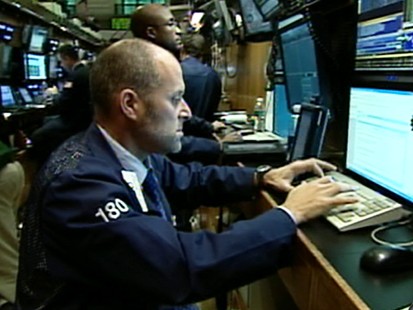 Some experts argue that bonuses should not be given at the first sign of company growth, for employees to keep, but rather doled out in a more staggered fashion over the years, after long-term growth has been established.
Hall says he'd like the bonuses to be there if they are structured in a way that people will only be paid if they create value for the shareholder and do the right thing to turn the company around and make it successful.
"I'd like to see the government walk away with a profit, if possible, by selling off the units of AIG that are profitable," says Hall, "and get the shareholders, who are by the way the taxpayers -- you and I get some value out of it."