This week's Your Three Words is set to the song "Time" by Right On Dynamite.
High school friends Dan Murphy (guitar and vocals), Nick Cirillo (bass and vocals), and Jon Molina (drums) formed Right On Dynamite in late 2005, and moved to Brooklyn, N.Y., to make music together. Working with notable producer Tom Beaujour (Nada Surf, The Virgins), they completed their 2009 debut self-titled EP, and have since packed NYC clubs and toured nationally alongside Frightened Rabbit and The Hold Steady.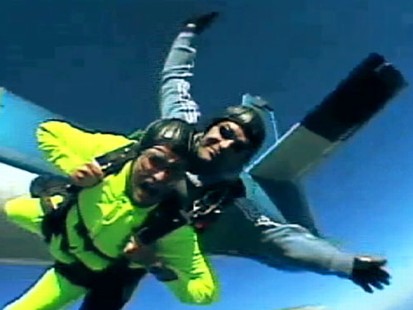 Their brand of hand-clapping garage pop with catchy hooks has drawn comparisons to The Strokes, Weezer and The Cribs, and they have been recognized as Artist of the Day by Spin Magazine, as well as a top 10 Breaking Band by NME.
Dubbed by New York Magazine as "the party for now" in 2009, the band hopes to continue the party after a year of hard work on their latest album, "In Vino Veritas," scheduled for release in early next year.
For this edition of "Your Three Words," the band added in their own video for a little artistic flair.
Thanks for sharing and, as always keep, sending your three words, pictures and videos to ABCNews.com.