Berry Chia Smoothie
Nutrition On-The-Go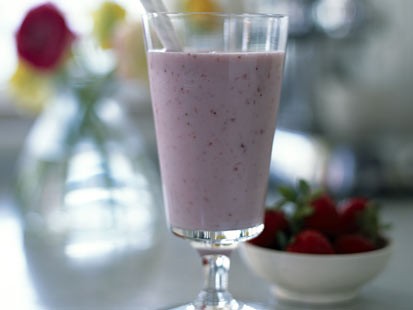 From the kitchen of The Gluten and Allergen Free Expo
|
This berry smoothie uses chia as an excellent source of Omega-2's, fiber, calcium and antioxidants. Go to http://gfafexpo.com/ for more information on the Gluten and Allergen Free Expo.
Ingredients
1 cup pineapple juice
1 cup orange juice
1 cup frozen strawberries
1 cup fresh or frozen blueberries
1 large banana, peeled
2 Tablespoons whole chia seeds or 4 Tablespoons ground chia
Cooking Directions
Place all ingredients into a blender adding chia seeds last. Blend until texture is smooth. Blending for 1-2 minutes or until you reach the desired consistency and the chia has time to blend into the smoothie.
Recipe courtesy The Gluten and Allergen Free Expo.
Other Recipes That You Might Like