Bethenny Frankel's 'Naturally Thin' Rainbow Fruit Skewers
The "Real Housewives Star" Dishes Out Her Guilty Free Recipes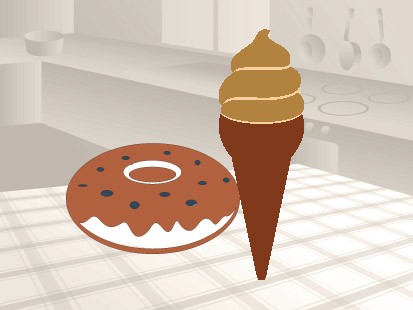 From the kitchen of Bethenny Frankel
|
Bethenny Frankel may have made her name on the hit television show "The Real Housewives of New York City," but she has stayed in the limelight for her gifts as a natural food chef.
In her book "Naturally Thin," Frankel shares her rules that allow readers to get thin the natural way, without completely changing their favorite foods, and simply realizing that you are, in fact, "naturally thin."
Try out this recipe from her book.
Ingredients
Watermelon (red)
Mango (orange)
Pineapple (yellow)
Kiwi (green)
Blueberries (blue)
Purple grapes (purple)
Cooking Directions
This beautiful and simple recipe serves as many as you want it to serve.
Make two small skewers or one large skewer for each person you are serving.
Line a white platter with fresh blueberries, then put chunks of fruit on wooden skewers in the colors of the rainbow.
Recipe Summary
Main Ingredients: watermelon, mango, pineapple, kiwi, bllueberries, grapes
Course: Side Dish, Dessert, Snack
More Info: Low Calorie, Vegetarian, Vegan, Raw
Other Recipes That You Might Like