Carla Hall's Buttermilk Pie
A Simple Pie Everyone Will Enjoy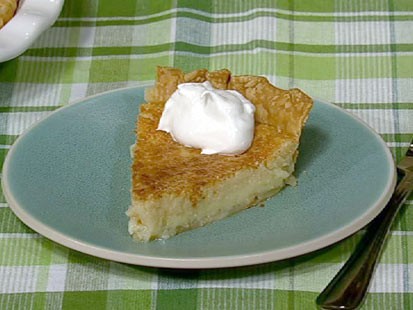 From the kitchen of Carla Hall
|
Ingredients
1 1/2 cups sugar
1 tablespoon flour
3 eggs, beaten
1/3 cup melted butter
1 cup buttermilk
1/4 teaspoon salt
1 teaspoon vanilla extract
1 10" pie crust, unbaked
Cooking Directions
Preheat oven to 375 degrees.
In large bowl, combine sugar and flour. Stir in egg one at a time.
Add butter, then buttermilk, salt and vanilla. Pour mixture into shell.
Bake for 15 minutes, then reduce oven temperature to 350 and bake for an additional 30 minutes. Cool and serve with whipped cream.
Recipe courtesy The Chew.
Other Recipes That You Might Like