Was your New Year's resolution to lose weight? Trainer Chris Powell, of the hit show "Extreme Makeover: Weight Loss Edition," offers this tasty and healthy recipe to help you reach your goal!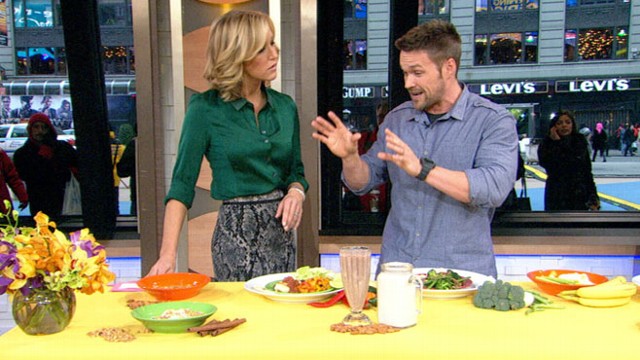 New Year, New You: Chris Powell: Carbs Can Help You Lose Weight
ABCNEWS.com
Ingredients
3 ?? oz. cooked, sliced chicken breast
?? cup cooked long grain brown rice
3 cups (mixed) steamed broccoli, mushrooms, green beans, and water chestnuts
1 tsp. low-sodium soy sauce
Mrs. Dash (to taste)
Cooking Directions
Spray non-stick cooking spray in a skillet, and heat the chicken and vegetables.
Sprinkle with the Mrs. Dash and drizzle with the soy sauce.
Serve with rice and enjoy!