Clinton Kelly's Ginger Snap Mascarpone Icebox Cake
Try This Cool Dessert Tonight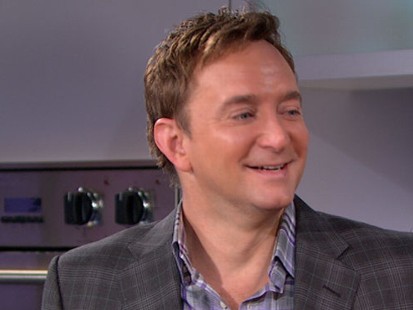 Co-host of ABC's "The Chew" makes honey-roasted figs.
From the kitchen of Clinton Kelly
|
Try this easy recipe full of fall spice and cool mascarpone for dessert this weekend.
Ingredients
1 box ginger snap cookies
½ cup vanilla yogurt
2/3 cup sugar plus more for garnish
1 lb mascarpone cheese, room temperature
1/3 cup heavy cream
zest of 1 orange
2 tablespoons orange juice
Cooking Directions
Grease a 9-inch spring form with nonstick cooking spray and dust lightly with sugar. Lay out an even layer of ginger snaps, flat side down.
Combine the mascarpone, yogurt, orange juice, and half the sugar, and mix until smooth. Set aside.
Add the orange zest, the remaining sugar, and cream and whip until peaks have just formed. Set aside.
To assemble: pour half of the mascarpone mixture over the first layer of cookies. Top with another layer of ginger snaps and add the remaining mascarpone mixture. Add another layer of cookies and top with the whipped cream. Refrigerate for at least 6 hours.
This recipe was styled by chef Karen Pickus for Good Morning America.
Recipe courtesy Clinton Kelly.
Other Recipes That You Might Like