Dan Harris' Family Sugar Cookie Recipe
A Holiday Classic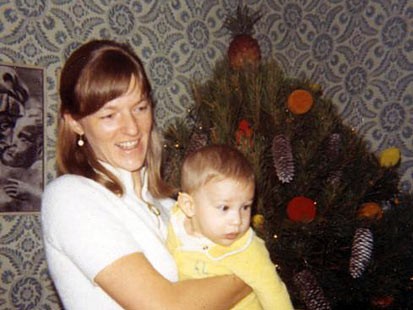 From the kitchen of Dan Harris
|
"My grandmother makes some killer sugar cookies in the shape of Christmas trees, covered in green frosting. She's in her late 80s and vows every year she won't make any more cookies, but does so anyway.
This will be our second Christmas without my grandfather, Betty's husband. She's been doing well without him, still living in their pre-Revolutionary War house in Northern Mass. This summer, in fact, she went to her first Red Sox game. The Boston Globe covered it. It was cute."
Ingredients
For the sugar cookies:
¾ cup butter
1 cup sugar
2 eggs
½ tsp vanilla extract
2.5 cups flour
1 tsp baking powder
1 tsp salt
For the icing:
1 cup powdered sugar
¼ tsp salt
½ tsp vanilla
1 tablespoon water or 1.5 tablespoons cream
Cooking Directions
Sift together the dry ingredients. Cream the butter, sugar, eggs, and vanilla.
Mix these two components together and chill for at least 1 hour.
Roll out to 1/8" thick with a rolling pin.
Cut the dough with cookie cutters.
Place on ungreased baking sheet. Bake for 6-8 min at 375 degrees F.
Recipe courtesy Dan Harris.
Other Recipes That You Might Like