Downtown Cookie Co's Pepperidge Farm Stuffing Cookie
One Interesting Cookie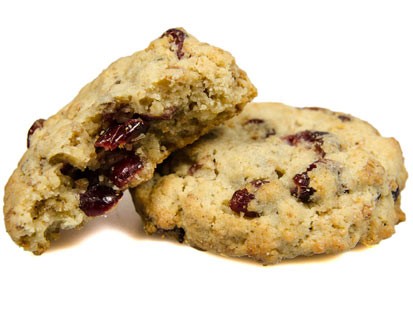 From the kitchen of Downtown Cookie Co
|
Ingredients
1 cup butter (two sticks)
1 cup packed brown sugar
1/2 cup white sugar
2 eggs
1 teaspoon vanilla
1 3/4 cup flour
1/4 teaspoon baking powder
1/4 teaspoon salt
1/4 teaspoon cinnamon
2 1/2 cups Pepperidge Farm??
Herb Seasoned Stuffing
1 cup dried cranberries
(in small pieces)
Cooking Directions
Mix flour, Pepperidge Farm?? Herb Seasoned Stuffing, baking powder, salt and cinnamon in a bowl and set aside. Cream the butter and sugars. Add eggs and vanilla extract and beat well. Add dry ingredients until combined. Mix in cranberries. Drop two ounce cookies onto ungreased baking sheet and bake in 350 degree oven for approximately ten minutes. Remove from oven, let cool, and enjoy! Yield - 15 (Baking time may vary depending on oven. For smaller cookies adjust bake time accordingly).
Other Recipes That You Might Like