Emeril's Wilted Kale with Walnut Butter
Who Knew Greens Tasted This Good?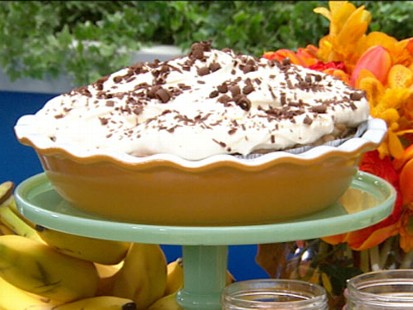 Chef introduces America to final five in his "Pie in Emeril's Eye" contest.
From the kitchen of Emeril Lagasse
|
Sometimes it's difficult eating vegetables during the holidays. This walnut butter adds a nuttiness to the bitter kale. We love that you can make and freeze the butter ahead of time. (It's also great on dinner rolls or pancakes.)
Ingredients
2 tablespoons grapeseed or olive oil
3 bunches Lacinata kale, rib removed, and cut into bite size pieces
4 tablespoons Walnut Butter, recipe as follows
1 teaspoon salt, plus more to taste
½ teaspoon fresh ground black pepper
For the walnut butter:
1 cup chopped, toasted walnuts
4 tablespoons unsalted butter, at room temperature
1 tablespoon honey
½ teaspoon salt
¼ teaspoon freshly ground black pepper
Cooking Directions
In a large sauté pan, heat 1 tablespoon of the grapeseed oil over medium high heat, when hot, add half of the kale and cook for 3 to 4 minutes, or until slightly wilted. Add 2 tablespoons of the walnut butter, ½ teaspoon of the salt, and ¼ teaspoon of the pepper. Toss the kale with the butter to coat and warm through, 2 to 3 minutes. Transfer to a serving dish and repeat with the remaining ingredients*.
Serve immediately.
*Cook's note: this is possible to do in one batch if you have one really big sauté pan.
For the walnut butter:
Combine the walnuts, butter, honey, salt, and pepper in the bowl of a food processor and process until smooth. Place the walnut butter in a re-sealable container and set aside at room temperature until ready to use.
Walnut butter may be stored in the refrigerator for up to three weeks or frozen for up to three months.
Yield: 3/4 cup
Recipe courtesy Emeril Lagasse, copyright MSLO, Inc., all rights reserved
Other Recipes That You Might Like