Fabio Viviani Grilled Figs and Arugula Salad
A Sweet and Peppery Salad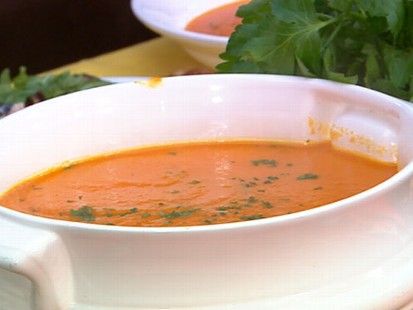 "Life After Top Chef" star shares classic Thanksgiving, fall dishes.
From the kitchen of Fabio Viviani
|
Try this grilled figs and arugala salad recipe from Fabio Viviani. We love adding fresh figs for a swet touch to a peppery salad.
Ingredients
3 tablespoons extra virgin olive oil
juice from ½ lemon – freshly squeezed
½ pound baby arugula
8 fresh figs -halved
¼ cup candied walnuts
Salt and freshly ground black pepper, to taste
Cooking Directions
Grill the figs on a cast iron griddle/pan until the sugars start to caramelize. Whisk together the oil, juice, salt and pepper in a salad bowl. Add the arugula and figs and fold gently to combine. Divide the salad into 4 and top each serving with some candied walnuts.
Recipe courtesy Fabio Viviani.
This recipe was styled by chef Karen Pickus for Good Morning America.
Other Recipes That You Might Like